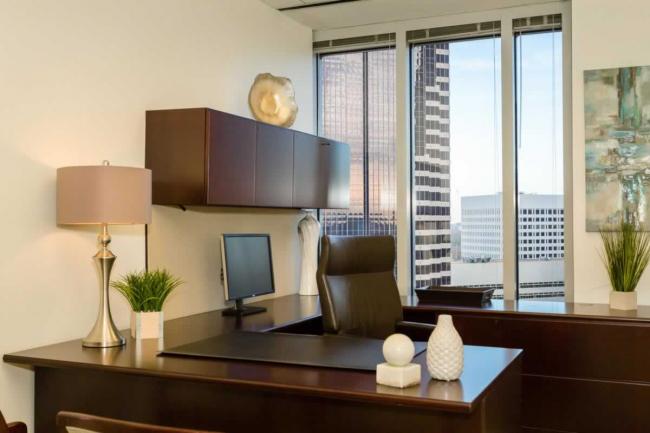 If you run an online business that doesn't have a physical location, you may well be aware of the obstacles it creates in the way of the smooth functioning of your company. That is why virtual offices in Atlanta provide progressive services to firms that operate over the internet only. They have multiple features and offer plans for different types of businesses and their needs. For example, some only need an address, while others require mailing services too. This blog will discuss the types of plans these service providers offer and what's included in them. Please, read till the end to get an understanding of the offerings.
Types of Plan Virtual Offices in Atlanta Offer
The plan you go for highly depends on your business type and what you require for its uninterrupted operations. Before purchasing the services, it is vital to understand your company and its needs to decide what to choose. The plans you'll be offered are briefly discussed below.
Virtual Address
A virtual address is the most basic plan you're offered, and it is NOT just a P.O. Box. You get a business address to ensure that your home address is used for personal mails only. That allows you to keep your work separate from life. One aspect to remember about it is that you have to collect your mail from this address yourself. As this plan is the primary one, it is also the cheapest because there are no additional services. Any virtual office in Atlanta, GA, will provide you with this, while the more comprehensive plans aren't offered everywhere.
Business Address & Mail Forwarding
While the virtual address just receives your business mails, opting for a mail forwarding service ensures that you get all the parcels and envelopes forwarded to your home or any preferred location once received and sorted by the service providers. You can use this address on your business cards and elsewhere to appear professional and a legitimate business. This plan works equally well for multinational companies and startups. Though it costs more than just a virtual address, you get access to the conference rooms that you pay for on an hourly, weekly, or monthly basis.
Virtual Office & Part-time Workspace
This plan takes a step further to provide you with a workspace or a private office that you pay for every month, in addition to a business address and mail sorting and forwarding services. You decide when and for how long you need the meeting room or a private office during the whole month, and you're charged accordingly. So, determine and utilize this time wisely.
Virtual Coworking Space
Coworking has been there way before virtual offices in Atlanta were a concept. With this plan, you get both a business address, where you receive mail and a coworking space where your team gathers to work and hold meetings. Your mail is sorted every day for you to access online or when you come to the location to utilize the time you're offered in the name of a coworking space.
These are some standard plans service providers offer to every big and small business for their convenience. One important thing to consider here is that these companies also provide communication, phone answering, and receptionist services to attend your calls and guests at the virtual office. If you seek to know more about the above-discussed topic or the services these firms offer, contact specialized companies like Nexus 1201 to get what you are looking for.
We have created a precise list of questions customers commonly ask and have provided their answers. Read them below to get some additional information.
FAQs
What are features of virtual office?
The top features of a virtual office in Atlanta are providing you with a business address, mailing services, meeting rooms, and workspace to gather your team for coordination and work on a shared goal.
What do you need in a virtual office?
The most important things you need in a virtual office in Atlanta are a high-speed internet connection, a dedicated office and meeting room, and the necessary tools for business meetings and presentations, such as a projector.
Who needs a virtual office?
Virtual offices in Atlanta are practical working spaces for anyone who seeks to work remotely and virtually, such as freelancers, groups, and small and big organizations that don't have any physical location in a specific area.