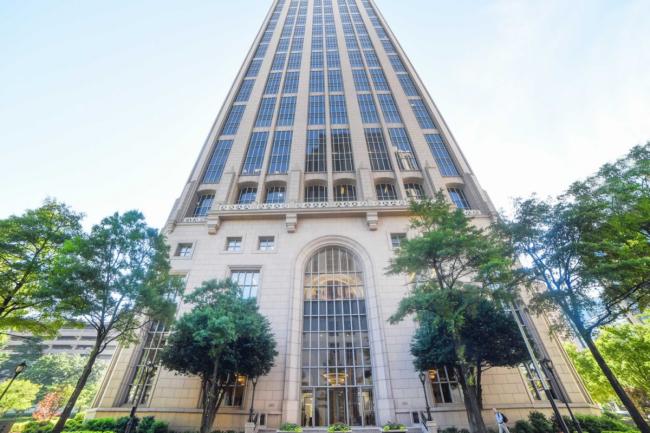 E-commerce has been growing ever since the first product was sold online, and there are no prospects of this growth stopping at any point. If anything, new concepts, and ideas will become a part of this vast digital sphere, helping its progress increase rapidly. Virtual offices in Atlanta have the capacity of complementing the e-commerce industry by providing them with a business address and mailing services. These companies don't need a physical presence to operate, and a virtual space will provide them with the credibility and authenticity they need. Several firms in the town provide these services to big and small online businesses, but Nexus1201 can be your top choice because of the range and quality of services they provide for a reasonable price.
This article will discuss how a virtual workspace can prove beneficial to online and e-commerce businesses. We suggest you read it thoroughly to know if the services are useful.
Ways A Virtual Office in Atlanta Can Help E-commerce Businesses
Increase Authority and Credibility
Having a physical address in one of the big cities in the United States provides you with an edge when it comes to building your business's credibility. It gives customers a sense of authenticity about your company, and they'll be more inclined towards buying from you. The virtual offices in Atlanta, GA, are based on the concept of co-working spaces, which means that you'll be sharing your office space with other like-minded entrepreneurs who are working towards building their businesses as well. You can use this opportunity to establish yourself as an authority figure.
Provide You With Physical Location
If you have a physical location of your company, it's going to make a lot of sense to list down the address on your website and other promotional materials. People can go there and get a feel for your business before committing themselves. They can even speak to representatives when they visit because virtual workspaces also provide receptionists and customer support. That is beneficial and very feasible because they have flexible plans, which means you can have full access to your office without breaking the bank.
All the Office Facilities at One Place
Virtual offices offer a wide range of facilities that any business would require at some point during the day. These vary from basic amenities like fax, printing, and scanning to advanced teleconferencing and video conferencing at affordable rates. Furthermore, you have the freedom of choosing any facility from a wide range of options available depending on your current need for it. You can even get access to private meeting rooms without spending a fortune.
Avoid Commuting Hassles
When you have a physical office space, it requires a lot of commuting from your home to the workplace. That is not only costly but also time-consuming and tiresome, which can affect your productivity levels at times. You don't need a huge space when operating an online business. A virtual office in Atlanta is a perfect fit for your needs and accommodates all your people because it provides you with workstations and meeting rooms. That also saves a lot of time, money, and effort in the long run.
There are several other benefits of getting a virtual workspace, but you should know these primary and important ones. If you have any questions or concerns about the services these firms provide, we suggest you contact Nexus1201 to get all the answers and enjoy the advantages they offer. The best part about opting for their services is that they provide flexible solutions to satisfy you.
We have also listed some relevant questions about the topic discussed above and have provided their answers. Read them as well to get some additional information.
Frequently Asked Questions
What are the advantages of a virtual office?
Virtual offices in Atlanta offer many benefits to both small and large businesses. Some of the main ones are:
They provide you with a business address.
You get access to high-tech business facilities like conferencing and teleconferencing tools at affordable rates.
You save time, money, and effort that you would otherwise have to spend commuting to your office.
Are virtual offices worth it?
Virtual offices in Atlanta are worth the money you spend on them. They offer a wide range of benefits that will save your business time, effort, and money in the long run. They provide cost-effective as well as affordable solutions to people of all budgets.
Is a virtual office legal?
Yes, a virtual office in Atlanta is completely legal in the United States. We keep ourselves updated with all the local laws and regulations regarding our offerings.