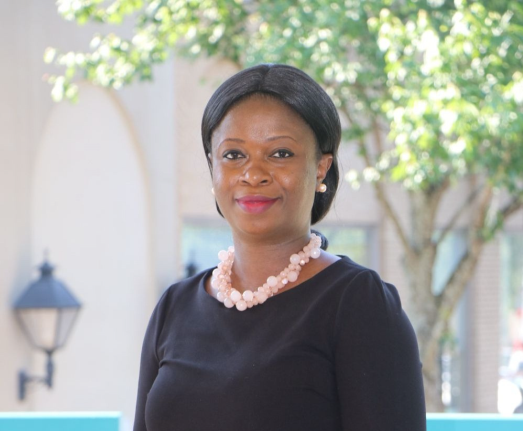 At Nexus 1201 we love to highlight our incredible group of members as often as possible. In this blog we had the pleasure of speaking with Attorney Ichechi Alikor, an active virtual member at Nexus 1201. We are excited to share more about her story and endeavors that led her down this career path.
Attorney Alikor practices immigration, family, and personal injury law. Initially she began her practice as a family law attorney but being born in the U.S. and raised in Nigeria, her focus on family law would soon change. The Nigerian community that she deeply associates with began requesting information about immigration law and she quickly started receiving an influx of immigration law questions from the community. Shortly after, more questions began to flood in and so she decided to attend Immigration Law CLE's and do more research on immigration law. Ichechi started by representing her family and friends, which led to larger opportunities. One of those being the first attorney, after several failures by five other attorneys, to successfully represent a client that had been in the US for almost 20 years by getting their status adjusted. Winning a case like this inspired her to keep pursing immigration law so she can provide opportunities for clients to establish the U.S. as their new home, while easing their worries. Ultimately, this has led to her clients being able to bring their families into the U.S. as permanent residents, then citizens, and creating an ecstatic feeling for everyone.
Ichechi gets a lot of excitement from her business by helping clients of different races and backgrounds fulfill part of their American dream. She knows a big part of that excitement and success is by providing excellent customer service and always keeping track of her to-do-list! Having a to-do-list helps create an organized structure for her day-to-day task as an attorney. A typical day for her usually starts off by checking her email and voicemails to ensure no emergencies have developed. If so, that would be the first thing to address. The next starting point would be to review any sticky notes on her computer and in her work area, which she uses as her to do list to pinpoint which direction the workload will be geared towards for the day.
Having such an active practice and hefty workload, Attorney Alikor can count on the team and services at Nexus 1201 to help stay efficient with her business. Ichechi believes there are multiple services that Nexus 1201 provides that help increase the quality of her business, including the upscale workspace, variety of conference rooms, clean environment, and excellent client relations at the front desk. All of these are features which will leave a lasting impression for her clients and the many more to come.