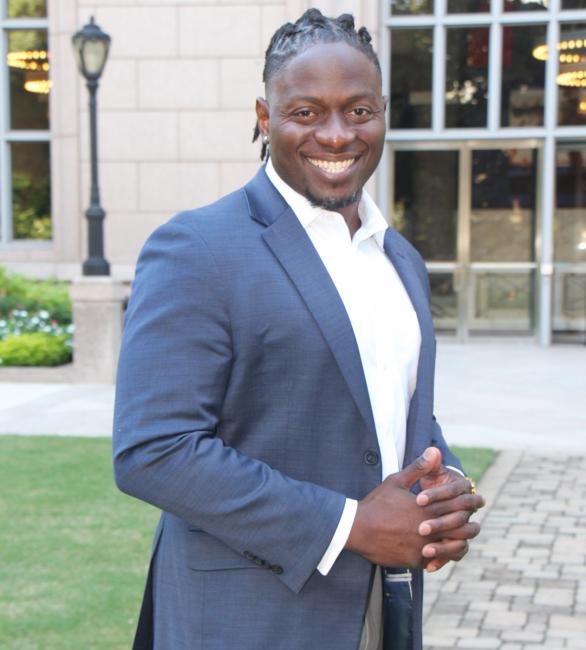 Marcus Bivines, of Bivines Group, sits down with us to discuss his experience at Nexus 1201!
Q: Tell us about yourself and your business?
A: Hi, I'm Marcus Bivines. I'm the owner of the Bivines Group and I work here at Nexus 1201 and I have several offices here. What we do is brand media and communications engagement for education agencies, like school districts or school.
Q: What is something you like about Nexus 1201?
A: I love it here at Nexus. One of the great things about officing here is that everyone here is a professional, we have great service when it comes to anybody coming in with clients or any customers that are coming, all kind of amenities when it comes to conference rooms and every need I have, they met.
Q: What does a great day at work look like?
A: A typical workday here is never really typical. For me I do all kind of things from engagement events to social media management. In the office every day is a day where you're going to be able have complete access to whatever you need. For example, we may have meetings with clients, we may be working with new staff that need to use the conference room. Or maybe a day where we're just focused on getting the work done and we have plenty of peace and quiet and were able to focus on just getting stuff out.
The thing that's typical, we always have professional service. Anytime I have clients come, they feel very welcome. Anytime somebody calls or needs assistance finding us the staff is just amazing and accommodating.
Q: What should someone look for when trying to find an office?
A: Advice I would give to anyone looking for an office space, the first thing is really understanding what you need. For me, having a very professional executive space is really important. The type of clients we deal with expect a higher end space, that's it. It's very affordable and within our budget, so, I think that you just need to know what it is that you would like for yourself and your business. Nexus 1201 is amazing for what we do, we have serval office spaces, and we get to use the conference rooms and all of the other amenities.