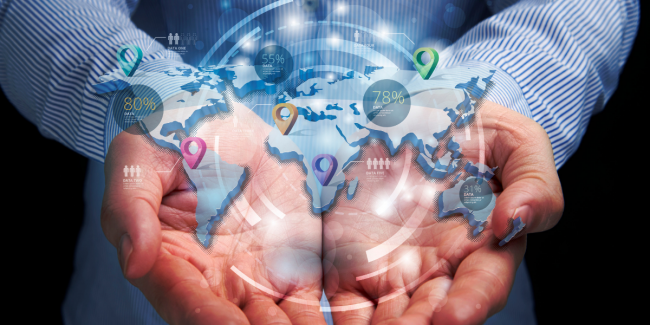 When you hear the term "virtual office", what is the first thing that comes to mind? A virtual reality simulation or some type of other digital office or coworking environment?
More and more people are using digital methods to run their businesses. From tech startups, marketing agencies, and even entrepreneurs, some businesses are 100% remote with their employees living all over the world. Platforms such as Skype, Zoom, and other video chats make it extremely easy to connect and communicate with anyone, anywhere.
What is a Virtual Office?
So what exactly is a virtual office? A virtual office is defined as a service that allows business owners and their employees to work remotely. Even if you are not anywhere near that location, that's quite all right. Virtual offices give you the ability to complete day to day business functions all through the internet without having to maintain a physical office space and pay rent every month. In fact, the monthly fees to maintain a business is usually significantly lower than to rent an actual office.
Your Virtual Concierge
Nexus 1201 is not only a luxury office suite and coworking space in Midtown Atlanta they also provide a variety of different virtual office services. Are you in need someone/something like a concierge or receptionist to answer calls for your business? Then look no further. Nexus 1201 provides you this service in their virtual office plans, that way you are able to move about daily and conduct business without being interrupted by phone calls.
An Office & Co-working Space When You Need It
Okay, so you have concierge services — what else? What if you need to order something for your business but do not necessarily want the package to go you or anyone else's personal address? Or maybe you need a direct address so that mail can come to your business than your own home. Nexus 1201 can accept those packages and mail on your behalf. To make it even better, Nexus 1201 will give your business it's own physical address which would technically be your office! (well, your virtual office). If you are in the greater Atlanta area or even if you're coming into town and need a coworking place to work depending on your plan, you will have access to the building from 8:30 9:00 AM to 5:00 PM. And have you seen inside of the office? If you haven't, go check out their Facebook & Instagram page to see how beautiful it looks inside. They are also located in the hub of Midtown Atlanta so you even have the opportunity to walk around and explore one of Atlanta's most popular areas in the city. There are also many choices for restaurants and things to do so your office space is in the right place!
Nexus 1201 wants to give business owners a premier experience without a premium price. If you're looking for a virtual office space for your team or even for yourself, Nexus 1201 is your solution. Let Nexus 1201 provide you with a professional luxury office experience right in the heart of Midtown Atlanta without having to break the bank every month. Come book a free tour with us to see all that we have to offer. We provide tours and local coffee daily and we'd love to show you around.