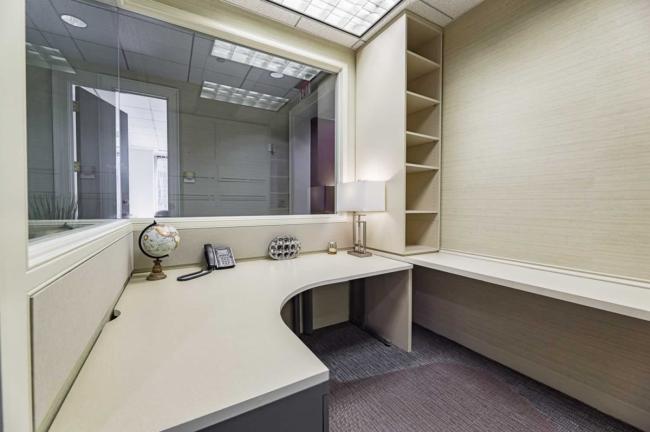 The term virtual office in Atlanta may sound a little strange to you a few years back, but today the idea is equally acceptable. Any company or business may not have a fixed address but still function as a provider of goods and services. With time a lot has changed in telecommunication, and technical manufacturing industries like portable computers have been invented. With the invention of cell phones, things are easier than in the past. Because of these inventions, remote working is becoming more popular, eradicating the need for traditional brick-and-mortar locations for businesses to operate.
Small companies and startups especially benefit from the flexibility of virtual office spaces. As many startups and small businesses have limited budgets, they could not afford a professional corporate setup and a secretary and conference room. That is when virtual offices come into the picture. They give these businesses a chance to work in a professional environment within an affordable range.
Virtual Office in Atlanta has Low Overhead Cost
According to a business wire report, most companies spend almost 15 to 56 percent of their income on office rent. For most companies, the idea of an office area is more than just a physical location. It is where their clients can hold their meetings and conferences in a professional corporate environment that many big-ticket clients appreciate. A virtual office in Atlanta, GA, can provide you with many of the same benefits at a low cost. 
Owning a virtual office is the same as a corporate building, meaning the client would not have to send checks and parcels to your home address. Yet they cost less than purchasing a building or constructing your own. Nexus 1201 can help you find an office in the city's heart according to your demands. Our services include an office with mail and package receipt, Wi-Fi/Internet, dedicated phone number, live phone reception, professional conference rooms, onsite support staff, printing/scanning/shipping facility, and many more.
Virtual Offices in Atlanta Are More Environmentally sensitive
Many business and company owners talk about environmental pollution, but the question is how many take the responsibility seriously. Offices are a large source of environmental pollution as they throw away a large amount of paper and other materials. They are also the cause of carbon emission as employees must reach the office in any auto vehicle.
If you read a study on carbon emission, you will be shocked to see how much impact a small company has on climate. In the case of virtual offices, these issues are not seen as any worker can access the office by simply connecting to the internet and start working, irrespective of their location. And the need for paper is also reduced as most of the work is done on electronic documents, which are less likely to be misplaced and require fewer resources to produce.
If you want office space for rent in Atlanta, contact us, and we will take you to the best affordable locations in the city. We offer three pricing packages: mail service, corporate, and virtual office. As we know, every company has its own needs, and you can select whatever package suits your company's needs.
Conclusion 
Virtual offices have many advantages like lower overhead cost, more environmentally friendly, remote work, increased productivity, happy staff, increased productivity, and many others. If you want to rent a virtual office, contact us, and we will help you find the most suitable place for you. Before you decide, focus on everything you read to make sure you make the right choice to avoid future problems and maintain regular peace of mind.
Frequently Asked Questions
What are the benefits of a virtual office?
The major benefits of a virtual office in Atlanta are that it helps you save on the time and money spent on commuting. It allows you to have higher productivity with remote employees, saving you the cost of electricity, technology, Internet bills, etc. You can also hold meetings where you can make new strategies for developing your business.
What is a factor that has contributed to the rise of virtual offices?
The most common factors contributing to the increase in the need for virtual offices include the increasing number of freelancers and solopreneurs. Due to the advancement of technology, work and coordination have become more convenient and have led to a sustainable system based on remote working. 
What is the need for a virtual office?
A virtual office adds to the significance of your business by acting as the center of coordination and control. It provides a business address where you can manage calls and emails. A controlled system allows you to have elaborate discussions and meetings with your colleagues and employees.