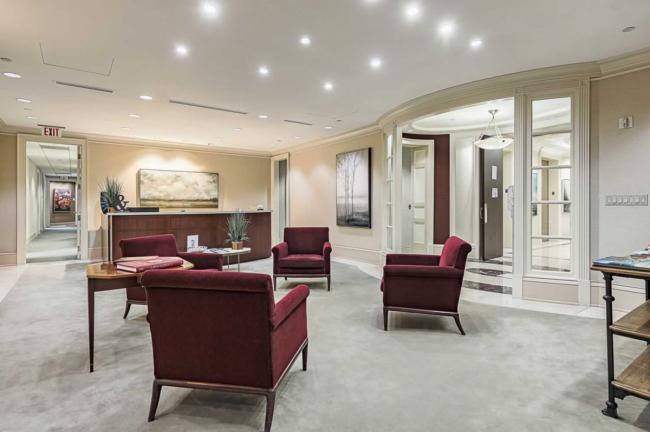 Virtual business processes are becoming increasingly popular among organizations for several good reasons. Nowadays, businesses aim for a global audience, customer base, and financial success. It's high time for businesses to expand their ideas beyond telecommuting. Our remote-working experts deserve better compensation and benefits. They should have access to a reputable virtual office in Atlanta where they can conduct business communications safely and confidently.
The environment in the virtual offices in Atlanta also serve as the employees' new place of employment, where they may log in and communicate with their coworkers. Meeting room rentals, workshops, presentations, and conferences can all take place in the same location for convenience and efficiency.
What is a Virtual Office?
A virtual office is a relatively recent type of professional workspace solution that addresses problems confronting hybrid, remote, and distributed teams.
The terms "virtual office" and "virtual workplace " mean the same technology." It encourages a virtual workplace where teams may get to know one another, work together on projects, and boost morale throughout the firm. Using a virtual office in Atlanta may function as a unified business while maintaining a physical presence. In addition, the proliferation of additional services like mail and phone answering has contributed greatly to the expansion of the virtual office market. Due to the lower initial investment required, new and emerging companies widely favor such spaces.
Here are some key reasons why virtual workplaces will become a major trend.
Reduced Carbon Footprint
At this time, the world faces the threat of rising pollution, which would disturb our daily routines and general health. Are you curious about how we could protect the environment on a global level?
Virtual offices in Atlanta seem to be the only way businesses can lessen their carbon footprint. Moving our offices online has a lot of advantages for us. Such as
Reduced traffic provides cleaner air to breathe.
Using less paper will help to save the environment.
Society will profit from reduced electricity, fuel, and gas waste.
Controlling Expenditures
Virtual offices will undoubtedly be the next big thing. Why do you ask? A virtual office enables companies to cut costs. Here are some ways to reduce spending.
No requirement to lease an actual office
Excluding the cost of employee transportation
Arranging workplace technology and equipment
Planning employee activities
Hiring assistance for office cleaning
Monthly costs for an office
Global Business Accessibility
When a virtual office guarantees global business accessibility, it will undoubtedly become the next important thing. You can reach a larger market by promoting your brand online. People are now aware of you and can recognize your online presence.
Additionally, the growth of the business industry provides you with new possibilities and options. Surprisingly, top companies come to your virtual workspace and express interest in your goods and services. All that your business needs is this exposure! It provides the following advantages:
The worldwide talent pool is at your disposal
Improved communications
It brings in prospective customers
Offers international acclaim
24/7 commercial hub
Expanded commercial market
Conclusion
Undoubtedly, virtual offices in Atlanta is the wave of the future in the corporate sector. This innovative and adaptable office setting results from a convergence of technology and creativity. The idea of a virtual workspace is becoming increasingly popular, drawing startups, small businesses, and huge corporations alike.
Are you tired of looking for reputable companies to rent virtual offices in Atlanta, GA? Are you trying to gain a competitive edge in Atlanta and are looking for a professional office setting? Are you concerned that the facilities and utilities would consume most of your company's budget? Would a location in Atlanta's most famous office building help your company grow? Office space for rent in Atlanta, Nexus 1201 offers virtual office services, executive suites for rent in Atlanta, and meeting room rentals. So, if you have any questions about the virtual office services we offer, please contact us by phone, email, or stop by our office.