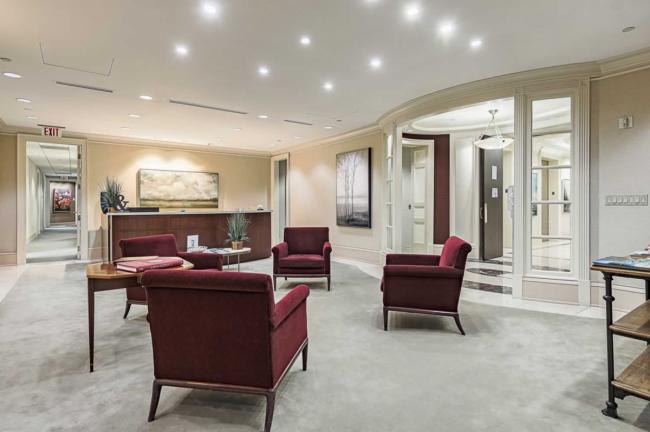 As the world moves towards digitization, virtual workspaces have become a norm. They provide individuals and businesses with the ease of working remotely and still have a physical location to increase their credibility and legitimacy. Meeting room service is one of the many benefits these offices offer. Any virtual office in Atlanta can provide you with different packages and types of these rooms, but Nexus1201 may prove to be the best choice because of the options they provide. Their meeting rooms can positively impact your business because they have all the necessary equipment and support you need. This article will discuss the basic types and packages these virtual workspaces offer. We suggest you read until the end to know what you can get.
Meeting Room Rental Options at a Virtual Office in Atlanta
There are three primary options and packages from which you can choose. They're all categorized based on the seating capacity and the facilities provided. Read below to understand them better.
Boardroom
Nexus1201, one of the best virtual offices in Atlanta, GA, provides you with boardroom service for bigger official gatherings. This package includes a meeting room with other important facilities, such as video conferencing and equipment for presentation. The boardroom also has catering available for the attendants. You can book this room on an hourly or per-day basis and be charged accordingly. The average seating capacity of these rooms may vary between two and twenty people. The meeting rooms provided by Nexus1201 can accommodate a maximum of 16 people at a time.
Executive
The executive meeting rooms offer similar services and amenities as the boardroom. The difference between the two is that these rooms have a seating capacity of eight to ten people, which means you'll be charged less when you book one. You'll get the presentation tools and video conferencing facilities the same as offered with the boardrooms. Catering is also available. Most virtual workspaces don't offer executive rooms but have bigger conference rooms or small meeting rooms.
Standard
These meeting rooms are smaller than the two discussed above, and they're also less expensive. You get a room with a seating capacity of four to six people. A standard conference room provided by a virtual office in Atlanta also has catering available. You can just gather to conduct the meeting and leave when the time is up. However, the quality of services provided to you remains the same throughout all the packages or options you're provided to choose from.
These are the three basic types of meeting rooms you're offered by any Nexus 1201. If you have any questions about the services provided or wish to book a space for a business conference or meeting, we suggest you contact Nexus1201 at (404) 795-5000. They can be your go-to service provider!
We have also created a small list of questions customers frequently ask and have provided their answers. Read them as well to get some additional information.
Frequently Asked Questions
What are virtual office services?
A virtual office in Atlanta can offer you a range of services to benefit your business's growth. These services include a business address present on a physical location, mailbox services, receptionist services, and meeting rooms.
How much does a virtual office cost?
Different virtual offices in Atlanta cost differently for different services they provide to your business. The average minimum cost per month is $65, but you don't get all the benefits for this price. The highest average price per month an go up to $299, including all the services like the business address, meeting room, and phone answering - however, Nexus1201 provides all the top-quality services for just $199 a month.
Can I use a virtual office for LLC?
You can use a virtual office in Atlanta for any type of business and benefit from all the services they offer. You don't need to have an enterprise business to use these services. Even individuals can benefit from them.