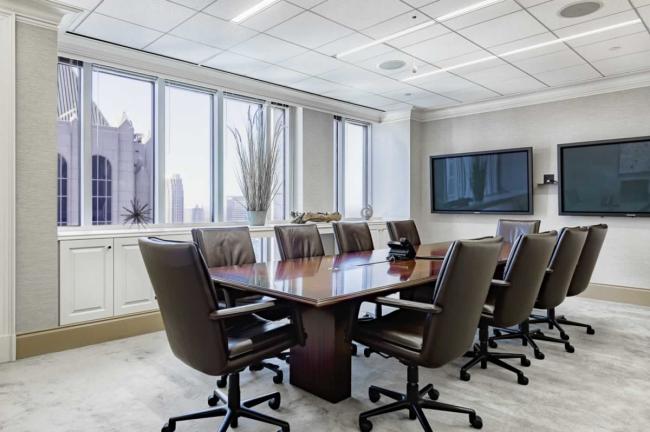 In the past few years, many businesses have adapted to the smart approach of establishing virtual offices. Having an onsite office is always an innovative idea. It helps perform all business activities in a single unit, without any sort of time and access problems. Now, with the help of virtual tools, executing general office tasks has become quite easy. Keeping a check on employees, assigning them tasks, collecting feedback, and managing overall workflows is possible in virtual offices too. This is why businesses today are extending their workspaces in the form of virtual offices. If you are wishing to design a virtual office Atlanta then Nexus 1201 provides premium services.
Why a Virtual Office Atlanta?
Having a traditional physical office lease means paying rents, or going for mortgage plans, bills, maintenance of office furniture and equipment, staff salaries and a lot more. A virtual office saves you from all these hassles, as you have to pay just a mass sum for all of the above-mentioned time, capital and energy consuming activities. If you are planning for a virtual office in Atlanta, get our consultancy for that. We have experience of providing office rentals and setting up virtual offices. Here we discuss a few businesses, which can easily set up productive virtual workspaces.
E-commerce Companies
Having an e-commerce business is generally about multiple in-house set ups, hundreds of staff members and 24/7 availability. Providing quality customer experience to millions of buyers becomes quite a difficult job. You can hire employees, offer big salaries, but managing such a big team gives you neck breaking challenges. If you are an e-commerce business who is looking to make a virtual office in Atlanta then we are the right destination for you. We help establish a centrally located office with a business address, email support and customer support. Many e-commerce businesses believe they don't need 24/7 support, but it is the need of the day to retain today's hasty customers. They just go ahead to the next-door business who is available for them when they are in need.
Tech Businesses
Technology has no limit! Tech companies' setup allows extremely easy establishment of virtual workspaces. The very concept of the virtual office is the result of technology and innovation. With least manual work involved, the technology business setup can be easily shifted to a virtual office. Even the tech giants like Google, Apple, and Facebook have understood the valuable benefits of going virtual and remote working.
It is not difficult to work out the efficiency, cost-effectiveness, and productivity of a virtual office for a tech company. With growing industrialization and fast developing technology, businesses are also growing. Digital marketing has given businesses larger platforms to grow more. It is directly imposing the need for increased staff and workspace extension programs. If you are a tech company and want executive suites for rent in Atlanta, we have valuable experience in providing office space rentals.
Entrepreneurs and Startups
Any startup first focuses on budget constraints, because it has very little margins of withstanding losses and over expenditures. The fine presentations and classy layouts of a traditional office cannot be denied. But our virtual office solutions are nothing less than executive offices. How about having a downtown business address, professional call support that never goes on voicemail and crystal clean workspace?
Yes, trust our virtual office Atlanta GA, we actually do that. The business-card address amazingly affects a startup business brand promotion and growth. No matter how small your physical office is, a virtual office having a proper business address makes other businesses as well as customers trust you. It adds credibility and gives professional touch, which readily convinces your customers, partners, and suppliers.
Real-Estate
Managing a physical office for real-estate companies proves to be costly, at the same time mostly useless. The agents and real estate representatives are mostly on go. Their jobs are mostly of medians, who bring the sellers to potential buyers and owners to tenants. Virtual office for the real-estate business is a perfect solution. After performing everyday visits, they can easily sit in some corner of their rental office for completing essential paperwork and filing. If you deal in real-estate and are looking for a virtual office in Atlanta, we offer the best compact offices for your set up.
FAQs
Are virtual offices suitable for call center business?
Yes, a virtual office for a call center will be productive in two ways, it will save capital, and at the same time easily provide 24/7 support.
How can a virtual office have productive employees?
With the help of virtual office apps and tools, any employer can easily manage his employees from the physical office.
Can a physical business set up be moved to a virtual office without stopping the ongoing processes?
Any sort of business set up can be shifted to a virtual set up without causing any halts to everyday working.