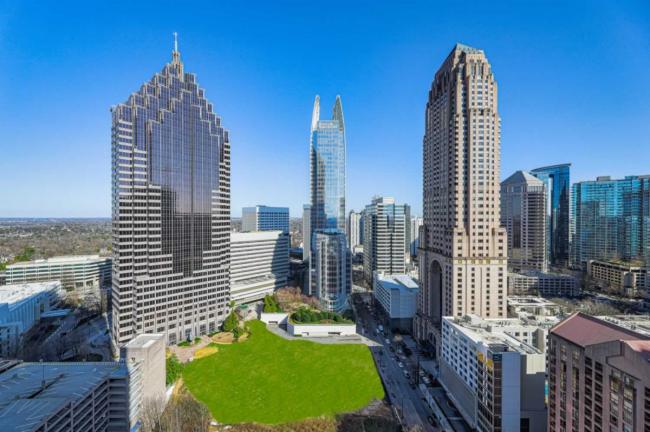 Remote business operations are becoming a norm, and it is more common than ever for entrepreneurs, start-ups, and small organizations, including freelancers, to operate remotely. However, while remote operations are an excellent option for most small to medium companies, they lack a physical workspace's perks. That is where virtual office services offered by us at Nexus 1201 come in for businesses operating in Atlanta and surrounding areas. With a virtual office, your team can handle virtually and communicate over the internet and video conferencing while enjoying the benefits of working out of a physical office. So, not only can our virtual office services save money, but they also make it easier for businesses to run their operations smoothly. With that being said, since this is still a relatively new service, many companies aren't sure what it is or how it works. So, to help anyone who might be wondering about this fantastic service and how it works, we have put together this helpful guide, and we suggest you keep reading.
What are Atlanta virtual office services, and how do they work?
As a small business or a start-up venturing into the post-pandemic world, the first challenge you may face is the need to maintain social distancing while running your operations. The pandemic situation has made physical offices somewhat of a liability, and here in Atlanta, we have seen a rise in demand for virtual office services. As the name suggests, a virtual office is a nonphysical workspace that allows your team to work remotely while still enjoying the benefits of a dedicated virtual business address, physical mailing address, meeting space, call answering, and more. We at Nexus 1201 are offering three different pricing packages for our virtual office services, which makes it easier for you to choose a package that includes the services you need depending upon the size and needs of your organization. However, no matter which pricing package you select, it will be more convenient and cheaper than owning and maintaining a physical office building. The best part about our services is that you are not bound to keep using our services for extended periods as you can use them when you need them or upgrade your services package if required.
How do virtual office services work?
While the physical aspects of your virtual office are reserved for you to be available whenever you need so, you don't have to work out of a particular location. You can either use virtual office services every month for as many months as you need or get an annual contract for virtual office services. However, the best part is that you need a physical location to hold a meeting with your staff or a client; your virtual office comes with a physical place where you can perform all these activities. The meeting space comes with up to 16 hours of meeting time and all the facilities you need to hold a successful meeting.
Are virtual offices cheaper than physical office buildings?
The most common reason why businesses use our virtual office services is that they cost less than renting/owning a physical office building. So, if you are looking for affordable virtual offices near me on Google, then you have arrived at the right spot; contact us for all your virtual office needs.