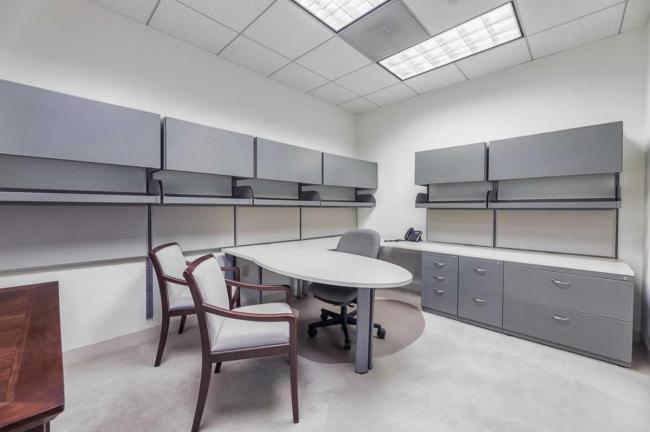 If you have made up your mind that a virtual office in Atlanta meets your small business requirements. You must be looking for the right space to call your office. You may be provided with lots of options, but the more options the trickier it gets to find the right office. It becomes even harder if you live in a metropolitan area because the choices there are more than ever. 
To help make this task less daunting, we have listed some factors you must look for when getting a virtual office in Atlanta. Considering these factors will help you get the perfect virtual office that will benefit your business.
What Factors

t

o Look

for

When Selecting

a

Virtual Office

in

Atlanta?
Location Matters

the

Most
The location of your virtual office in Atlantamatters a lot! You should select a location that is not only easily accessible for you but also your team and clients. Not to forget the parking, people often face problems with parking. You must select a location that has plenty of parking space so you, your team, and your clients would not have to waste time looking for a space to park vehicles. Your office is the face of your company, even if it is virtual. Therefore, you must select the location of your office in a suitable environment.
Must Consider

the

Technology
Considering the technology available at the virtual offices in Atlanta, GA, is also especially important. You have to expand your business and get your work done in that office, so it is vital for that office to possess any technology that you may need to get the work done. 
Technology such as high-speed internet, scanners, and printers are important for any business and must be available in the office at the time of need for immediate usage. You may also need other tools such as conference phones and fax machines etc., depending upon the nature of your business.
Are There Comfortable Meeting

a

nd Conference Rooms?
It is not only the different types of office spaces that matter, but you must also check if there are comfortable meeting and conference rooms available at the office. You might think that your business is small and that you do not need it at the moment, but business expands with time, and soon you might need conference rooms to conduct meetings with your clients or even your team. So, when visiting the virtual office, you may also check the meeting and conference rooms.
You may also discuss the membership terms at the initial stage before signing the agreement. Some prefer long-term leases, while others prefer slightly more flexible terms. It is important that you discuss and read the terms of the contract before signing it so that you know what you're agreeing to while signing the contract.
What's Included

in

The Package
Every Virtual office has different utilities added to the package. You must ask what things are included in the package so you know what you are paying for and actually get to use what is offered. For instance, some virtual offices may give you unlimited free printing and scanning services while other offices have a limitation. Some other offices may give you a virtual address and mailbox for free, while some may charge extra for it.
There are many benefits associated with getting a Virtual office in Atlanta, if you'd like to learn what those benefits are, you should read our blog.
Get The Best Virtual Office

in

Atlanta
We at Nexus 1202 provide exceptional working spaces for our customers and a professional environment that they require for their business. Not only this but our customer service is excellent too. If you'd like to get the best virtual office in Atlanta, you may contact us to discuss your requirements or visit our website to learn more about us before you make your decision.