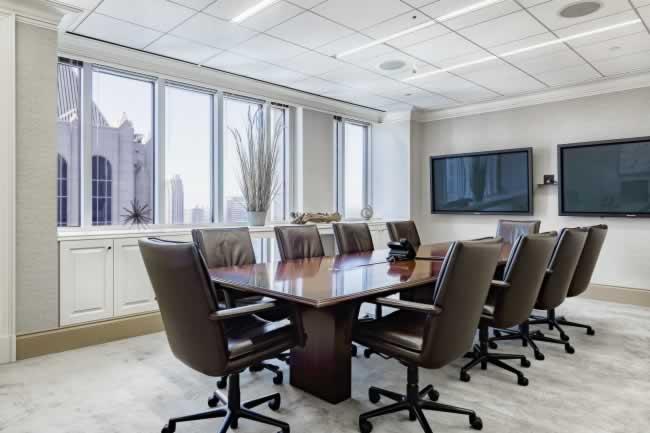 Is it important to present a polished, established brand identity for your startup entity? Don't know how to get it done without becoming bankrupt? With a virtual company office, you can project an image of professionalism without the expense or commitment of leasing or purchasing traditional office space. A virtual office in Atlanta eliminates the need to lease or have physical office space, recruit, and train a full-time receptionist, and equip a business with computers, phones, and furniture.
A physical location, office furnishings, live phone support, a separate business line, etc. all contribute to the professional appearance of a business. However, most start-ups cannot afford such an establishment's fees and monthly leasing payments. Though, a virtual office in Atlanta enables you to enjoy all the benefits of an entire business operation without the high upfront investment or continuing expenses.
What components make up a virtual office space for a company?
One of the best ways for businesses of any size to function like multinational conglomerates without breaking the bank is to utilize virtual office space in Atlanta. You can get a dedicated business line, a live assistant to manage incoming calls, a business mailing address, personalized voice mail, a dedicated fax line, and more for an average cost.
It's the ideal solution for new businesses trying to maintain a professional appearance at a reasonable price. It's also helpful when applying for and building business credit. An individual can utilize the address of a virtual office in Atlanta as the company's mailing address instead of their home address.
How a virtual business office can benefit your company
Exclusive local phone number

Having a local area code for your business phone number might make it much simpler to attract new clients to your area. Customers in the immediate vicinity are most likely to call a business with a local number than one with an unfamiliar area code because of the more personable and reliable impression it conveys.

Corporate mailing address

The establishment of a company's creditworthiness relies heavily on the use of a zoned commercial postal address. Lenders can use this information to learn about a company's daily operations and physical location.

Customized voice mailboxes

A company's ability to engage with customers outside of normal business hours is facilitated by multiple voice-mail boxes, each of which plays a personalized taped introduction.

Professional live receptionist

Just think about how much more efficient your firm would be with a real person answering the phone. In an incredibly positive way, this reflects on the way your company functions.
Conclusion
It's important to note that startups and IT-related enterprises are ideal candidates for the virtual office. It provides great cost savings and adaptability for running a company. If you're looking for a virtual office in Atlanta for your business, you won't have trouble finding them on the internet.
However, you should take the time to find the one that best fits your needs and your budget. Always double-check that the information you supply on the application for a virtual office space Atlanta matches what is listed on your company's credit reports and other legal documents if you plan to use one.
We at Nexus1201 provide our customers with three virtual offices in Atlanta and price options. The packages can be categorized as either "mail service," "corporate," or "virtual office." We offer meeting room rentals, office space for rent in Atlanta, and executive suites for rent in Atlanta. Study our pricing structures to select the one that best suits your demands for a virtual office, including corporate mailing addresses, mail collection, etc.