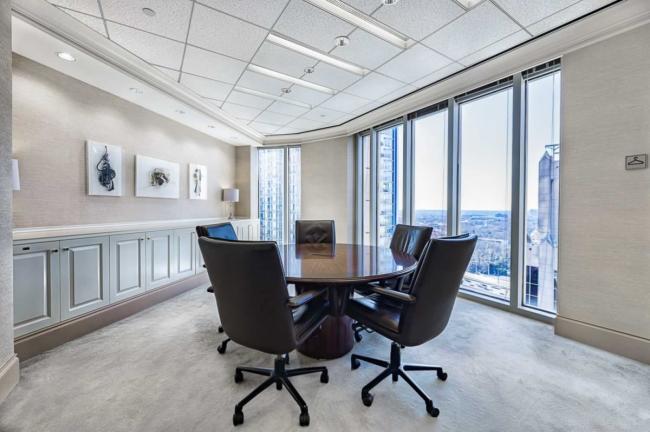 Modern problems require modern solutions. This statement perfectly fits the contemporary organizations and the requirements of the modern office setups. Every other company is shifting the business procedures to the internet, requiring virtual office spaces. As the current business culture requires you to create a digitized and hybrid working environment, it is suggested that you also look for a virtual office in Atlanta. Several companies like Nexus 1201 are offering these services to small and big businesses around town. The reason for this is a long list of benefits it provides. This blog will discuss the advantages of moving towards a virtual office space.
Advantages Offered by Virtual Offices in Atlanta 
The Flexibility of Working Hours
One of the most in-demand things in the contemporary corporate world is the flexibility of working hours. If your employees have errands to run at home, and this affects their attendance at the office and work performance, no need to worry because virtual offices provide the leverage of flexible working hours. Everyone can look after their house and family and start working when they don't have any task that may interrupt their job. This way, they'll be able to completely concentrate on it, delivering the performance expected from them.
Easy Access to Global Talent
Having a virtual office in Atlanta, GA, makes it possible for your business to access global talent easily because you don't require them to join you at any physical location. The internet provides talented individuals and employers the opportunity to connect despite the enormous physical distance between them. Also, if you have clients in some other region of the world, you can virtually hire a local individual to pay a personal visit to the customers if they ask for it.
No Commute
You're not bound to commute to and from the office if it doesn't exist in any physical location. You save the travel expenses, and it benefits the environment as well because less fossil fuel burns. It also saves the time you have to spend on traveling. That means you save a lot of things with this, such as time, commute expenses, fuel, and ultimately the environment.
Fewer Expenses, More Savings
One of the most significant benefits of having a virtual office in Atlanta is that you don't have to worry about paying the rent, electricity bills, hardware costs, utility bills, and other overhead costs. That allows you to save more money, contributing to more profits and savings, in the end. You can spend this amount on business growth.
These are some of the crucial advantages of using a virtual workspace provided by companies like Nexus 1201. There are several other benefits that you can explore over the internet, or preferably, by contacting the companies that offer these services.
We have created a concise list of some of the commonly and frequently asked questions about visual offices and related services to provide you with some additional information. Keep reading below.
FAQs
Is a virtual office worth it?
A virtual office is definitely worth it as it provides a thorough list of benefits for businesses and their employees. These advantages include saving the costs of traveling and utility bills, the flexibility of working from anywhere, and being able to concentrate more on work to improve productivity.
Is a virtual office Legal?
There is nothing illegal about having a virtual office. It is entirely legal, and businesses are already benefiting from this advanced and modern working environment. However, if a company uses this workspace to dodge taxation, there may be some legal consequences.
Can I use a virtual office as my business address?
A virtual office can be used as a business address, and companies are already using these workspaces for this purpose. If you don't want to use it as a business address, it can just be used as a mail address.