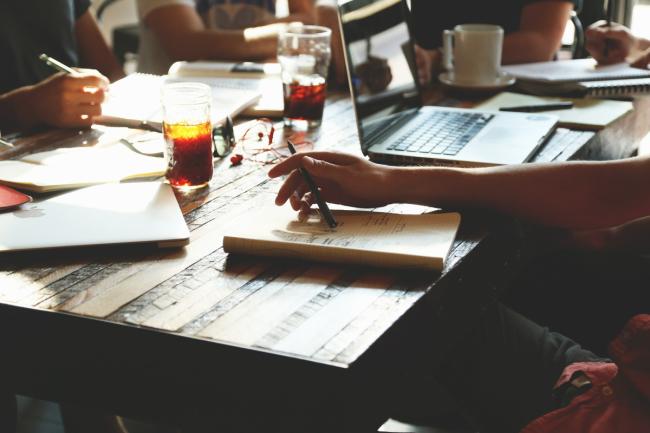 With evolving trends, there are various "workplace setting" options that can help businesses grow. Especially with start-ups continuing to increase almost by the day, people need cost-effective spaces that are comfortable and convenient.
If you're also looking for a space with similar features, consider the Nexus 1201 virtual offices. They might be exactly what you need. By booking a virtual office here, you stand to gain in the following ways.
Corporate Mailing Address
Once you sign up to a virtual office at Nexus 1201, a corporate mailing address will be provided. Furthermore, if there is no commitment to a lease, you will look like you are working from a physical office without actually doing so. Take a look at virtual office pricing at Nexus 1201 today!
Greater Credibility
A corporate address linked to a virtual office will enhance your market credibility. With a phone number and physical location, the impact upon potential clients will be stronger. You'll have improved credibility while the business will look more approachable too. That's not the case if your home address is mentioned on the visiting card.
No Daily Commute
Because of remote work, you won't have to worry about the commute. This also makes the virtual business offices in Atlanta an ECO-FRIENDLY option. With no travelling to or from the office, less vehicular emissions will lead to a reduction in the carbon footprint in your area.
In addition, you won't have to sit through rush hour traffic or squeeze into crowded buses, trams, or subways. Lots of time will be saved which you can ultimately use in performing more important tasks for your business.
Cost-Effective for Start-Ups
A physical office can increase the cost in many aspects. For instance, you have to lease/rent a space while also paying for facilities, technical equipment, furniture, etc. However, by renting a facility at the best virtual office in Atlanta, you can reduce these costs altogether. The funds saved can then be invested into the business.
Great Work Flexibility with Virtual Offices Near Mega Cities
A flexible working environment motivates employees to work hard and be more energetic on the job. With Nexus 1201 virtual office facilities, you can help your people relax by allowing them to clock in and out at their convenience. They would also be able to work while travelling. Such benefits not only help you save time but also enhance team productivity.
No Long-Term Commitments Required
At Nexus 1201, your virtual office commitment is usually on a monthly or need basis. No long-term deals will be required as is normally the case with a physical office. This will reduce the risk for your startup as you only have to pay for the services (mailing address and phone number) for as long as you need them.
Now that you have an idea of all the perks, get in touch with Nexus 1201 to avail these attractive packages. Aside from virtual offices, you can also avail the meeting room rental option. Any time you feel the need for a face-to-face meeting with your virtual team, just a book a meeting room at our facility.
Visit the website for more details. www.nexus1201.com