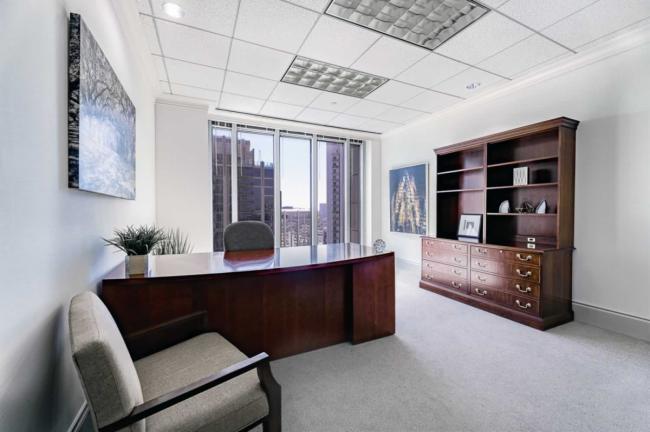 Every online business has basic requirements like conducting meetings, collecting parcels and mail, and being legal despite owning a physical location. The virtual office in Atlanta will come in handy if you want to set up a remote workspace. They will assist you in customer support, receiving emails, and giving exquisite meeting rooms for individuals and groups. Most importantly, they provide a reputable address for your business despite the absence of an on-site office. This blog will shed light on the services these professionals provide, so keep reading till the end.
List of Services provided by Virtual Office in Atlanta
Nexus 1201, a leading service provider for virtual offices in Atlanta, GA, fulfills all the needs of an online business. From meeting room rentals to customer services, we offer many facilities to boost your company. Read the article thoroughly for a complete list of our services.
Business Address
A business address provides an edge to the blooming entrepreneurs seeking reputation and legitimacy. As a startup or a new corporation, you are probably restricted on the budget. This is where we assist you by giving you a place to receive all your important mails and consignments. Your clients and partners can approach you and communicate at this particular location. We also provide customer service at the given address.
Space for Meetings
You have to meet with your employees, clients, and partners regularly to ensure your business is moving on the proper path. But how can you do that if your company operates online? The virtual office in Atlanta, GA, is the solution. They give you a custom-built and professional location where you can meet with clients or staff to discuss crucial issues. These rooms include all the required amenities, including multimedia features, physical and online conference rooms, and elite presentation equipment. The cost of the space is either a monthly or hourly fee. Some companies will provide this at no cost if you acquire a package that includes all additional services, such as a business address and mailbox. Check out our pricing list, which is specially arranged for clients with different requirements.
Customer Service
Entrepreneurs have to stay in touch with their customers and business partners regularly, never to fall short of improvement. It assists them to be at the top of their game in today's competitive market. The virtual offices help you connect with potential consumers via emails, fax, phone calls (for which virtual assistants are assigned), and voicemails. These people are properly trained to respond to queries, take professional calls, and solve communication problems for you.
Mailbox Facilities
An online workplace not only gives you a business address but also takes full responsibility for receiving mail and packages on your behalf. We set up a virtual mailbox, and all your mail is handled discreetly. Your letters will be scanned and uploaded to a portal that you can access remotely if you're signed in. If you opt for this service, your packages and envelopes can be sent to your home address if you cannot pick them up from the online workspace location yourself.
Meeting Room Rentals by Virtual Office in Atlanta, GA
We offer remote spaces for video conferencing and meetings because they are the most crucial part of handling your business. Any virtual office can offer this service, but our meeting rooms are diverse and come with different categories based on your needs. We are offering three basic types of this service depending on the seating capacity and facilities. A boardroom is for big official meetings with potential clients with an average sitting volume of two to twenty people. Catering is also available for in-house meetings in this category. However, the maximum number of people that we can accommodate is sixteen. There is the executive suite which is similar to the boardroom. The only difference is the seating capacity of around eight to ten people in this case, and you will be charged less for it. A smaller and more affordable option is the standard room where four to six people can be taken in. So, if you are someone who owns a small business, this would be perfect for you. 
These are all the services that Nexus 1201 offers its clients. If you have any queries about our facilities or want to book a virtual tour, contact us, and we will offer premium services. 
Here is a small list of commonly asked questions for additional information and a better understanding.
Frequently asked questions
What are virtual office services?
A virtual office can offer you a range of services to benefit your business's growth. These services include a business address present in a physical location, mailbox services, receptionist services, and meeting rooms.
How much does a virtual office cost?
Different virtual offices in Atlanta cost differently for different services they provide to your business. The minimum cost per month is $65, but you don't get all the benefits for this price. The highest average price per month can go up to $299, including all the premium facilities.
Can I use a virtual office for LLC?
You can use a virtual office for any business and benefit from all the services they offer. You don't need to have an enterprise business to use these services. Even individuals can benefit from them.