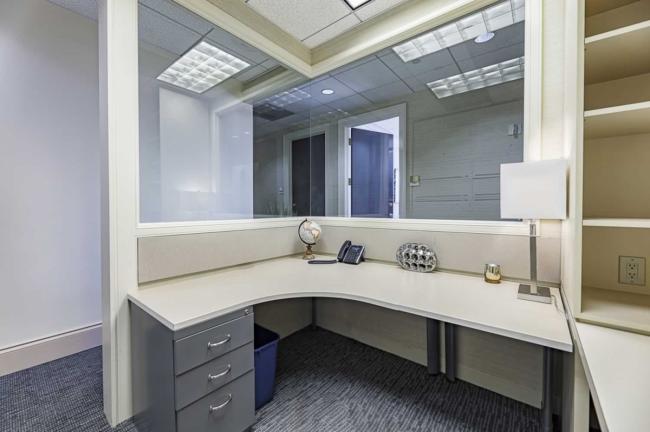 Your business needs a space to hold meetings, receive mail and parcels, and be legitimate even without having its dedicated physical location. If you run an online business and look for all these things, you need services from virtual offices in Atlanta because they'll help operate as a proper company. The benefits they provide include mail receiving on your behalf and provide customer support. They'll also be suitable for you even if you work from home individually or in a group and need a virtual office for a limited time. Keeping it simple, these offices provide you with a business address if you don't have your own office. So, this blog will discuss some of the primary services these office spaces offer. Please keep reading till the end.
Services of Virtual Offices in Atlanta
Business Address
Providing a business address to remote companies is the primary service of these firms. You get the opportunity to operate as a legal and trustworthy organization as you have a physical space. That is especially beneficial when you're a startup and don't have enough resources to rent or own office space for your company. You receive all your mail and critical shipments at this location, and your clients and partners communicate with you at this particular address.
Space for Official Meetings
Meeting with your team, clients, and partners after regular intervals is essential to ensure that your company is going in the right direction. However, how do you do that when you're an online business? The answer is a virtual office in Atlanta, GA. They provide you with dedicated and specialized space to hold meetings with your clients or employees to discuss important business matters. These rooms have everything you need, such as multimedia support, online and physical conference facilities, and tools for presentation. You'll have to pay for the space on a monthly or hourly basis. Some companies offer these services for free if you purchase a package that includes all other services such as business address and mailbox.
Communication & Customer Services
You always need to communicate with your customers and business partners regularly to be competitive in the marketplace. Virtual office providers offer you to stay connected with everyone you need to via fax, emails, phone calls, and voicemails. They have professionally trained people who are experts at connecting with people, conveying your messages to them, answering their questions, and solving problems they face. That is done through different media, as mentioned earlier.
Mailbox Services
As a virtual office in Atlanta provides you with a business address, they're responsible for receiving mail and shipments on your behalf as well. You get a virtual mailbox, and all your mail is received and processed confidentially. Your letters will be scanned and uploaded on a portal you're signed in for you to access remotely. All your parcels and envelopes can also be delivered to your home address if you sign up for this service; otherwise, you'll have to pick them from the virtual office address yourself.
These are the primary services virtual office providers offer to online and remote businesses. If you have any questions about these services or want to book a space for your company, contact specialized and reliable companies like Nexus1201 to get everything you need.