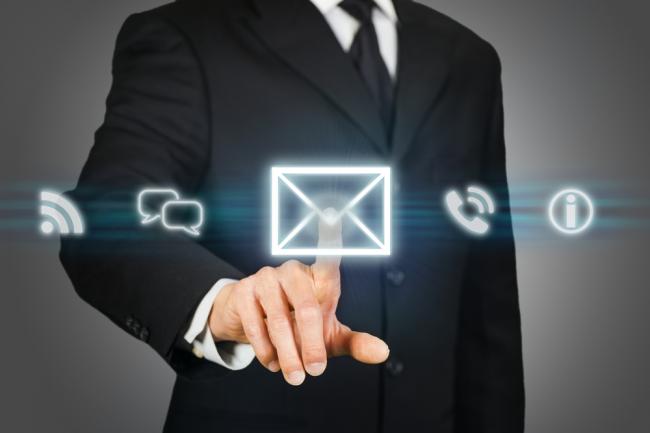 The modern organizational culture demands businesses to take futuristic steps to fulfill the demands of a progressive marketplace. The companies providing virtual offices in Atlanta offer virtual mailbox services as well. This service helps organizations that don't have a physical location in getting their mails delivered safely without the risk of identity theft. Every online business should enjoy the advantages it offers. However, it is essential to know what a virtual mailbox is and how it works before choosing this service. In this blog, we'll discuss all these aspects to educate you about the mailing service.
The Virtual Mailbox Provided by a Virtual Office Company in Atlanta
As mentioned before, a virtual mailbox is a service that allows your company to receive mail without having a physical business address. You can access and manage your mail from anywhere in the world over the internet. The service providers are also responsible for screening out junk and unwanted mail. These mailboxes are not just present virtually; instead, they're physically available at the location of the company providing this service. You can also receive bigger parcels and shipments at this particular address. All this is beneficial for small and emerging businesses with no actual office. Many companies provide services like mailing, meeting rooms, and virtual offices in Atlanta, GA, and Nexus 1201 is one of them.
What is the Virtual Mailbox Address?
It is an actual physical address a small business or any individual can use to receive mails and parcels. You can track your mails online to check if they've arrived or not. You can opt to receive important envelopes and shipments at your home address after they arrive at the virtual mailbox address and are screened. The service providers charge additional for screening and home delivery services. This way, the essential documents and parcels will be delivered to your home.
How to Register for a Virtual Mailbox Service?
If you run a small online business or work with clients from your home, you need to register for a physically existing mailing address to appear more professional. The registration process is quick and straightforward. You just need to choose a plan, provide basic information about yourself and the business, and do some paperwork.
As residents of the town, the registration process for you begins with visiting a virtual office company in Atlanta to pick your plan. The service plans vary based on benefits you decide for, like receiving mails and then collecting them yourself from the virtual mailbox or choosing to get them delivered to your house.
Next, you need to fill in and sign some documents. The most important ones are the consent form and the United States Postal Service paperwork. They will allow the virtual mailbox service provider to receive mails on your behalf. You'll also need to provide your official ID and home address where they can forward your packages and envelopes.
We have provided you with some basic information about Virtual Mailbox Service and believe it is enough to enhance your knowledge. Contact virtual service providing companies like Nexus 1201 for more details and register for the service.
Keep reading as we have created a list of some common customer questions about the service.
FAQs
How do I create a virtual mailbox?
It is simple to create a virtual mailbox. The companies providing virtual offices in Atlanta just require you to select your mailing plan, provide basic information like official ID and home address, and fill in and sign some documents to complete the process of creating your mailbox.
Is virtual mailbox safe?
A virtual mailbox is very safe as the companies providing virtual offices in Atlanta and other related services make sure your privacy is protected at all costs. Your mail and documents are not accessed by any unauthorized person and are safely delivered to you. 
Can I use a virtual address for driver's license?
You can use your virtual address for driver's license. The government also allows you to use this address for other purposes like vehicle registration, tax returns, insurance, and opening a bank account.