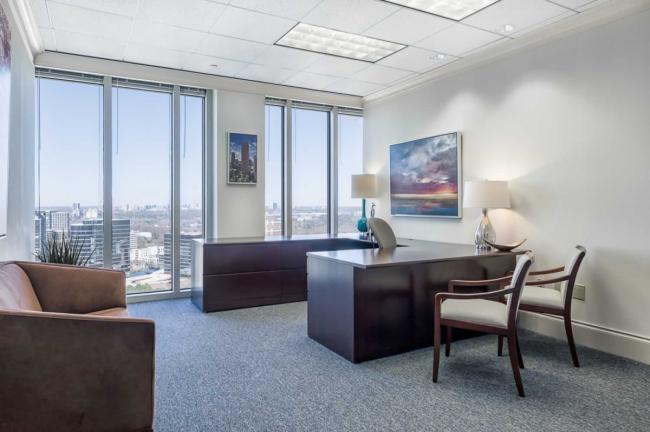 Virtual offices and remote working are here to stay. In the past two years more businesses have extended their workplaces with the addition of virtual offices, meeting rooms and co-working spaces. It proves beneficial in multiple ways, cost-effectiveness, increased productivity, and flexibility. But having an office space remotely imposes some organizational and managerial challenges as well. The good news is that there are Nexus 1201 Virtual Office Packages will help you assist your team, communicate more efficiently, and collaborate well. If you are a business who is looking for a virtual office in Atlanta, we are here to assist you with our professional team.
Virtual Office in Atlanta; Why Do You Need Virtual Office Package?
A business team above all are humans and they need leadership and directions. You need to make them feel that they are part of the team and valued. In short, the virtual office software gives your staff a sense of teamwork. Nexus 1201 has experienced advisors, who help you build a functional and productive virtual office in Atlanta. Book a virtual tour, we will help you understand how. Here are a few reasons why you need a virtual office package.
Direct Communication
No matter what, your actual presence and direct interaction makes your team streamlined. Your delivering directions and collecting feedback keeps your scattered team on a single platform. Virtual meeting rooms are also a significant help for maintaining such an office environment. If your office needs meeting room rentals, we can assist you with that. Video conferencing and screen sharing makes your staff feel like having an in-person meeting with you. It's like a direct connection with the workspace hierarchy, which keeps the team focused and geared up.
Daily Attendance and Scheduling
An office is about following set rules and routines. When you are not available in the physical office, productivity decreases. For keeping them fine-tuned, you need to keep a check and balance on their clock-in and clock-out times, availability, work submissions and breaks. This time tracking keeps the teams intact, makes them accountable and more productive.
Real-time Collaboration
Your remote team needs to complete assigned tasks with the same efficiency, as does your onsite staff. It comes with a consistent check by the management who keeps letting them know the pros and cons of their accomplished tasks. Nexus 1201 helps you build such an efficient virtual office in Atlanta GA, where your team stays connected. With the help of virtual packages, you can keep a check on their targets and deadlines, every day.
Work and Home Life Boundaries
Being away, your staff is inclined to get casual, not following rules and taking the workspace like home. When you stay connected with them through a virtual package, they stay bound to your set boundaries. These tools give them a sense of being in office and behave the way a paid employee should do. It's not like making them harnessed to strict routines, it's but setting limits, so your virtual office stays a healthy working place. If you want to set up virtual office suites in Atlanta, we will help you establish one that will make your employees feel like working.
Must-have Tools for Virtual Office
After analyzing your general office needs, you need to go for the software which will help you assist in managing a remote office perfectly. These things mainly are:
Number of your staff
Their job descriptions
Designation
Your business nature
Here are few picks of best workable software to manage a remote workspace:
Google Workspace
If you are going to start a virtual office in Atlanta GA, consider Google Workspace. It's the ideal software app that helps businesses smartly collaborate with their virtual team members. Its extensive features give you all time accessibility, unlimited data storage, easy administration, and cost-effective solutions. It helps you stay flexible and keep a check on your team from wherever you are and whenever you want to work.
Teamflow
It's one of the best apps, which makes your virtual office members feel like sitting next to you. Its skillfully animated user interface makes the staff being there with you, having a natural conversation. If you want to establish a virtual office in Atlanta GA, then mind it, your presence and direct collaboration counts. When your team gets this feeling, they get energy and become more productive.
Slack
If you want to keep your team interacting well through direct messaging, then believe that Slack is the best business messaging app. If you are looking for some office space for rent in Atlanta, then rest assured with the help of slack, you can easily communicate with your remote staff members. It's easy and it's multi-platform; direct messaging, threaded conversations, custom channels and third-party app integration gives you a wider remote access.
Tandem
This is another best suitable app to manage your virtual office tasks. It has been specially designed for assisting remote teams. Its 120+ integrations make it easy for you to connect and execute everyday task management easily. It gives you access to every type of work, regardless of what project employees are working on and what tool they are using for assistance.
HeySpace
If you are up on starting a virtual office in Atlanta, then Nexus 1201 suggests you use HeySpace. It is a user-friendly workspace, which has smart features for making a virtual office efficient and productive. It is an all-in-one sort of software that offers a detailed customization of timelines, calendars, and project management. In short, it helps streamline employees' overall workflows.