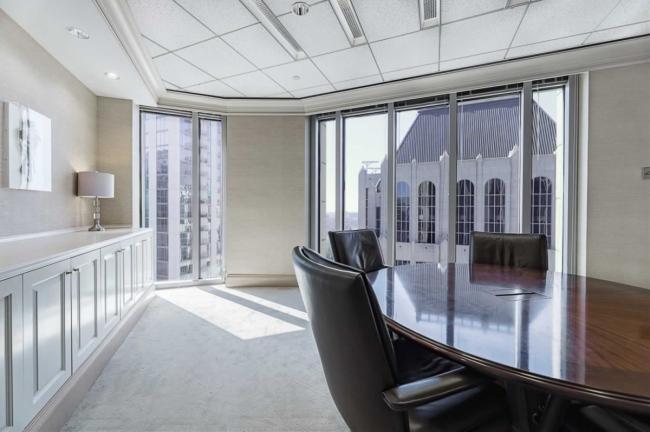 As technology advances, the world is transitioning towards more than a modern and faster way of life. It is a fact that people prefer to sit at their homes and search on the Internet to look for the services that are required rather than going out in the market and hopping from one shop to another to check their services. Therefore, the need to commute to the shops has reduced since online shopping and online businesses have recently gained much popularity. In these circumstances, a virtual office in Atlanta is nothing less than a huge blessing.
When Covid hit, it was a big time for the development of online businesses with a major shift towards working from home. Working from home has a lot of benefits, and it is a way to be as professional as you want without having to go to a real office daily.
At Nexus 1201, we take care of all the needs and demands of an online business. We provide five conference rooms, private day offices, telecommunication, address, and mailing details, etc. Whether you want to flourish as an online business or be a part of a successful business that runs recording to the modern business protocol, we've got you. We have an extensive team of highly expert professionals that take care of intricate details so that you can have the most precise and accurate results. This blog will help you to understand why investing in a virtual office in Atlanta is necessary for the growth and promotion of a business.
5 Factors that Prove Worth of Investing in Virtual Office in Atlanta
Professional Front
A virtual office with Nexus 1201 in Midtown Atlanta shows that a business cares about the professional front more than its other aspects. By hiring a virtual office, you can secure a mailing address, phone number, contact detail, and many other services necessary for a customer to check the service's professionalism. This way, it is more convenient for you, and you don't have to allow people to invade your privacy.
Many people would give the address of their homes or apartment, which does not look appropriate and is a huge security threat. So, a commercial address must be provided so the customers can connect. 
Trust of the Customer 
A virtual office in Atlanta, GA, proves that the business is professional enough and responsible enough to invest in a virtual office to help get the rest of the customers. In this way, not only does the customer have a good impression, but they also become regular customers since they are now aware of the official contact details.
Conference Rooms 
If you have a business and are worried about meeting people, this factor might be extremely helpful for you. It is difficult to organize meetings at restaurants and cafés because these places are usually crowded, and there are a lot of distractions. Consequently, in the circumstances, if you get a secluded area that is appropriate according to the professional aspect and you can conduct your meeting over there without any disturbance, it is a great deal. So, whenever you want to conduct an appointment, you can book the executive suites for rent in Atlanta. 
Affordable 
Since the virtual office does not require you to pay the electricity bills, water bills, and bills for other necessary amenities, you can really safe costs on real estate. Also, in this way you don't have to travel to a real office every day. It can save the time and money that is consumed in the commute. Since you have been working from home, you don't have to get ready every morning and be stressed about reaching somewhere. Therefore, a virtual office in Atlanta, GA, is the best option.
Conclusion 
The above factors show that investing in a virtual office in Atlanta can help the business grow in many ways. Also, the business owner can be satisfied that they are safe under the security of the virtual office, and they don't have to worry about any loss of data, disturbance, and other problems that might cause hindrance in professional conduct.
Frequently Asked Questions
What is the biggest advantage of having a virtual office?
The biggest advantage of having a virtual office is that it is much more economical than having a real office. You don't have to pay for the furniture, technology, stationery, and bills for a real office because you can work from anywhere and still hold all the advantages of having a real office.
Are virtual offices an innovative idea?
Yes, a virtual office is always a promising idea because it helps to save a lot of money and helps you make the best of it. You don't have to get ready each day and commute to another location to work because you can work from anywhere and still have all the benefits of having a real office. In this way, you can enjoy the ease of working from home and have all the advantages of having an office. 
What does the virtual office allow people to do?
A Virtual office in Atlanta allows people to have the facility to work from anywhere but still have a secure mailing address, meeting rooms, video conferencing facility, and Phone answering services. In this way, any business can perform more than its potential because of the reduced office dress and additional responsibilities of paying bills, etc.