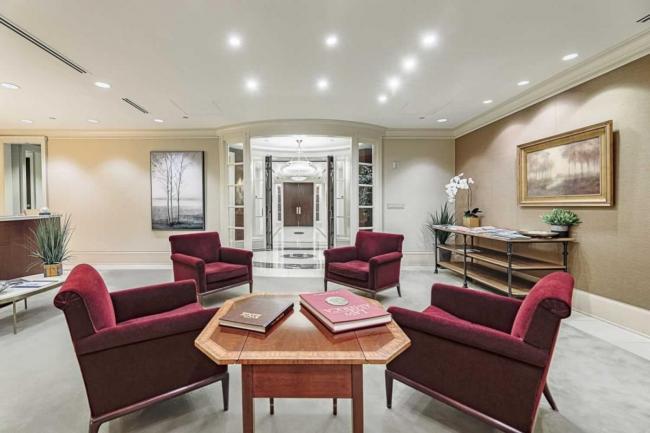 We all know that the struggles of working from a real office not only cause great hindrances in work but also may lead to a complete productivity block due to the pressure of going to the office, paying the bills, and paying for the commute. No matter how much working from an office is fantasized, some drawbacks cannot be denied. Whether you are an online business owner or work for another company from the comfort of your home, you must consider having a virtual office in Atlanta. Having a virtual office can increase your productivity and improve your work because it helps you stay more organized and dedicated to work.
At Nexus 1201, we are dedicated to providing you with the most appropriate and suitable virtual office solutions according to your requirements. We have tons of positive reviews and testimonials on our official website, proving that we understand each of you individually and therefore cater to all your needs with great skill. We have an amazing team of professionals that deal with each customer according to the application requirement.
This blog will help you understand the need for a virtual office for each person who works from home or runs an online business and wants a twist in their working life.
Things you Should Know About Virtual Office Atlanta
What is a Virtual Office?
A virtual office is a virtual establishment that enables you to use the location details for your business. At the same time, you work from home without worrying about leasing up space and building a real office with all the equipment. It is a great way to save money and helps you appear as professional as you can. Any business needs a location to put up on its website and be responsible for it.
Benefits of a Virtual Office by Virtual Office in Atlanta 
Cost Effective
By investing in a virtual office in Atlanta, GA, you cannot only save on leasing a place but also don't have to purchase the equipment for an office, such as desks, computers, and stationery. You also don't have to pay the bills for the water, gas, and electricity that might be used in a real office. The money spent on the commute to and from the office is also saved. You can also save up on energy because you don't have to travel too far to get to your office. In this way, you can pay more attention to your work other than having to worry about reaching somewhere.
Professional Approach
A virtual office or executive suite for rent in Atlanta is best if you aim for a professional approach to your business. It enables you to have all the benefits of the corporate world without having to worry about the expenses and investment it requires. Therefore, going for a virtual office according to your application requirements is the best thing to do. For this purpose, you should talk to our customer care advisor to get the best possible service.
Timesaving
As you don't have to travel to your office, you don't have to get ready for the commute and look presentable, and you can use this time to improve your business. What is the use of spending hours in the car, train, or bus when you can make the best use of this time while sitting at your home and doing something for your work? 
Conclusion 
If you want to do something for your online business or freelancing career, it is time to pay attention to the idea of getting a virtual office. In this way, not only can you focus better, but you will also have a more reliable and reputable reputation in the market. 
Frequently Asked Questions 
Why do people use virtual offices?
Most people use a virtual office in Atlanta to increase productivity by using the time and money spent commuting from home to the office and back home. It is a more cost-effective solution and does not affect the reputation of a business in the market since you have a verified location. 
What does the virtual office allow people to do?
The virtual office allows people to have a routine of working from home without having to worry about going to a place to work. It also helps businesses have a mailing address, meeting rooms, video conferencing facility, and phone answering services so that a company can operate whenever needed. 
What are the challenges of a virtual office?
The most commonly talked about challenges of virtual offices are that the response time is reduced, there might be some distrust, there is no office culture, the environment can sometimes be distracting, and there is no infrastructure. Still, a virtual office is much more beneficial because there is much less investment and more productivity.