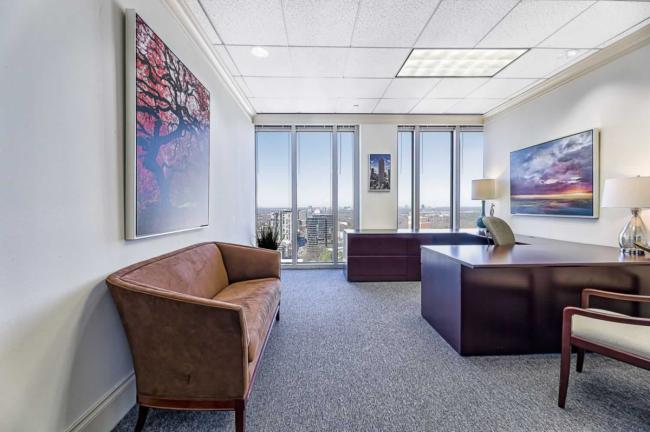 Virtual workspaces are the need of the day, especially after the unfortunate Covid-19 pandemic hit the globe. Almost every business and working individual have been working remotely in the given circumstances. That means you need to consider renting a virtual office in Atlanta to allow yourself and your business to stay competitive even when you don't have your own office. Different companies offer you these services, but Nexus1201 can prove to be a suitable option for a business of any size or just a group of enthusiastic individuals who need a professional workspace to work on an important project. That is because they have all the equipment, supplies, and services you need to grow and progress in the right direction. However, before you choose any virtual workspace, there are things that you need to consider making a rational decision about renting it. This article will discuss those considerations to help you understand the matter well.
Important Considerations Before Renting a Virtual Office in Atlanta
When to Rent the Workspace
You might think that you don't need an office space until your business expands. Even though you are starting with a small team, you might need a professional setup to conduct team meetings to ensure everything is on track. For instance, if most of your work requires constant communication and coordination between members in different locations, organizing virtual meetings might prove difficult. The use of instant messaging applications and video-calling tools are useful. Still, they won't provide you with all the benefits of a professional meeting room to ensure things go well.
Renting a virtual office in Atlanta, GA, will help your team to accomplish their work quickly as everyone will be on the same page, and there won't be any risks of lagging or internet disconnection. Hence, renting a workspace is the best solution if you are looking for a place to conduct meetings and an official business address.
Location of Virtual Office
Every business requires a place to operate from. It is the face of your company and should provide a professional atmosphere, even if it's a virtual one. That doesn't mean you have to lease a commercial space in a crowded area with high rental rates. However, if your office is located in an area that is safe and suitable for business activities, your clients will feel free to approach you for deals and discussions. Additionally, some commercial areas have more potential customers or partners than others. The location of the virtual workspace can be an important factor while choosing one, which is why you need to consider it at all costs.
Number of People in Your Team
Never overlook the number of people working in your business or team. The greater the number of people you have, the more space you need to work efficiently. At least one person should be dedicated to taking care of all the administrative tasks like networking and meeting other people who can help your business grow. A virtual workspace manages all your logistics and handles the administrative tasks, so you don't have to worry about them.
The Services
Every virtual office in Atlanta has benefits not offered by other types. For example, if you would like to conduct meetings with your employees, you should focus on the flexibility of the provided services. Some businesses provide meeting rooms only for a limited number of hours in a day. Depending on your business requirements, it might be difficult to fix the meeting time. Some virtual offices allow you to rent their facility for a whole day without, such as Nexus1201, restricting you with any hourly limitations. That way, you can organize meetings at your favorite time of the day without worrying about additional charges.
These are some of the factors you need to consider when choosing a virtual workspace provider. If you have any questions about the services or want to benefit from these firms' professional amenities, we suggest contacting Nexus1201. They offer quality services that will help your business grow.
We have created a small list of questions that customers commonly ask. The answers to these may provide you with some additional information. Kindly read them below.
Frequently Asked Questions
How much does a virtual office cost?
Different virtual offices in Atlanta cost differently for different services they provide to your business. The average minimum cost per month is $65, but you don't get all the benefits for this price. The highest average price per month can go up to $299, including all the services like the business address, meeting room, and dedicated phone number - however, Nexus1201 provides all the top-quality services for just $199 a month.
Is virtual mailbox safe?
A virtual mailbox is very safe as the companies providing virtual offices in Atlanta and other related services make sure your privacy is protected at all costs. Your mails and documents are not accessed by any unauthorized person and are safely delivered to you.
Are virtual offices worth it?
Virtual offices in Atlanta are worth the money you spend on them. They offer a wide range of benefits that will save your business time, effort, and money in the long run. They provide cost-effective as well as affordable solutions to people of all budgets.