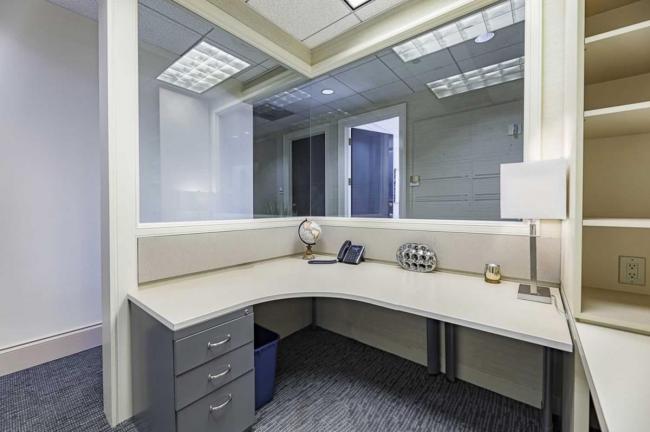 When you have a small business, you must save as much as you can, and having a virtual office Atlanta is one of the biggest money-saving decisions you can make. Rather than spending hundreds of dollars on an office location, collaborate with Nexus1201. We have been successful in boosting many small businesses with minimum turnaround time. Not only do we have hundreds of positive reviews and testimonials but also have competitive prices and great customer service.
In this blog, you will be able to understand how you can scale up your small business by paying attention to the following things rather than the office.
How to Manage your Business in Virtual Office Atlanta
Use technology to your advantage.
Because of the modest size of the company, most of the work is done on an as-needed basis by various team members. Technology will be the biggest aid in accomplishing this. You will have more control over how your business runs if you embrace enterprise technology early on to power your operations. A virtual office in Atlanta is extremely helpful in this regard.
You will be able to keep track of how various tasks are progressing, promote organizational communication and coordination. You will also have better security and access control over your confidential information using decision support systems, whether they be CRM, ERP, or another type.
Creating a positive corporate culture
The more content your employees are, the more successful your company will be. As a result, you must always keep your personnel motivated. You should regularly conduct employee engagement initiatives that are apart from typical business operations. A better team dynamic will result from this.
You could increase revenue per worker by carrying out this and concentrating on the preceding point. This means that you will have the money to pay them more and to entice the greatest person to work for your company. Investing in a virtual office in Atlanta, GA with Nexus 1201 also helps you in this regard. A stable, dedicated, and talented workforce is the main building block of an organization's growth. In the right work culture, such talent would tend to stick around for longer.
Financial administration, tax preparation, and regulatory compliance
It is crucial to check the credit vs debit balance of your journal as you conduct your business goals. Because doing so will guarantee the continued health of your P&L and balance sheet. If your company is still in its initial stages, you might need to seek out venture capital or investors to assist it grow to the next level of scale.
This would only be simple if you could show prospective investors sound financial figures. Additionally, depending on the location where your business works and the industry in which it operates, you would need to be careful to comply with all tax filing and regulatory obligations.
Use a working model that is driven by analytics.
Why won't you employ analytics when even the largest businesses have realized their advantages? Truly, you may operate insightfully if you build up your systems and processes to run based on insights driven by analytics. You would become more accurate in your decision-making, be able to determine which techniques have been successful for you and which have not, and as a result, be able to develop clever company plans.
Establish a marketing strategy.
Without a doubt, a company cannot expand its consumer base without being able to scale. As a result, developing a well-thought-out marketing plan is one of your top priorities. To do this, you must conduct thoughtfully designed market research to determine your target audience's needs, desires, and aspirations. You can have executive suites for rent with Nexus 1201 in Midtown Atlanta for this purpose.
Then, you must use the results to customize your product development and marketing tactics. As previously said, adopting analytics would enable you to pinpoint the best channels for marketing to your target markets and increase the return on investment for your advertising expenditure.
The game-changer is automation.
If you want to have an exponential rise in results, use automation. Doing it when your company is little, you'll be able to achieve operation optimization from the start of the company without having to worry too much about change management. You might free up your personnel to solely tackle those jobs that call for discretion akin to that of a human by automating boring tasks. They won't experience the monotony that comes from having to do repetitive chores because they will have fascinating and challenging duties to do at work every day.
Conclusion
If you want to see your business skyrocketing within a few months, it is better that you invest in the right place. Investing in a virtual office in Atlanta is one of the best decisions for all small business owners. It not only takes a huge responsibility off your shoulders but also helps you pay more attention to other important matters. Nexus 1201 has been helping businesses for many years with remarkable success. Call us now and book your virtual office with us.