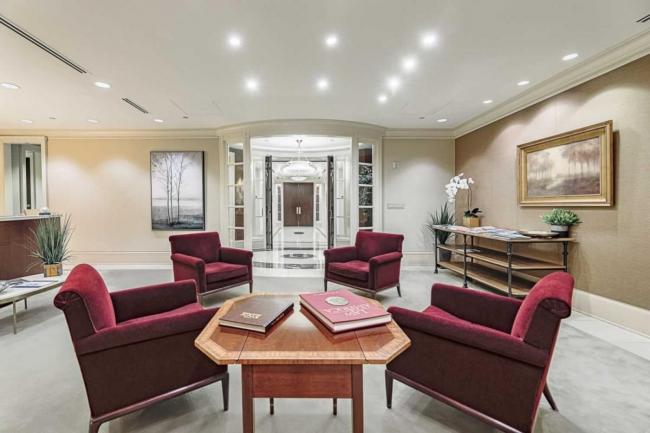 A recent shift towards a remote working environment has allowed businesses to conduct meetings from anywhere. Whether the staff is sitting in their spare room or on the other side of the world, they can easily connect with their managers and team members. However, despite all these benefits, in-person meetings aren't going anywhere soon. Around 47% of the people working in a hybrid environment prefer to attend the meeting in person since it can significantly reduce the meeting minutes, among other benefits. Therefore, as a leading provider of virtual offices in Atlanta, we offer meeting room rentals for our clients.
There are a number of benefits that businesses can gain by renting our meeting rooms, which the team of Nexus 1201 will cover in this blog post. So, without any delay, let's begin.
Meetings Will Always Have A Point With Our Virtual Office In Atlanta
One of the most common complaints that we have seen by remote workers is that whenever they had a meeting, the agenda could have been discussed over emails rather than the meeting. Indeed, the convenience of arranging meetings online with Zoom and Google Meet has made communication easier, but employees will arrange them for even the smallest of their issues. On the other hand, in-house meetings take time to arrange, so the employees will only want to make the effort if there's a legitimate reason to do so.
They Assist In Focusing More 
Due to the lack of engagement with people directly, it is very normal for employees to lose their focus during a virtual meeting. Many employees across the world have admitted to multitasking during the meeting - they either took a quick nap or performed other chores. This problem is easily eradicated by many companies by opting for meeting room rentals. We offer all the facilities so your business can host an in-house meeting with all your employees and clients smoothly. Since they'll be attending it sitting in a room with all their other colleagues, it will help them to focus.
It Is The Best Use Of Employees' Time
It is a common misconception that the time taken by the employees in traveling to the meeting room is long and makes the whole time inefficient. It has been proven in research that every year 24 billion hours are wasted on unproductive meetings held virtually. Therefore, businesses prefer to have meetings in-person to make sure the employees' time is used in the best manner and the outcome is more productive.
Meeting Rooms In Virtual Office In Atlanta, GA, Builds Strong Relationships
If you have employees working remotely or on a hybrid basis, in-person meetings are a great opportunity to allow them to communicate with other employees. This chance can really help them to know each other better, which is a great help since most of them have to work in a team to execute a certain outcome.
It Improves The Overall Communication
Talking isn't the only form of communication - a person should be able to understand the context of the conversation, facial expressions, and gestures to interpret things efficiently. Meeting each other in person makes the employees more engaged with each other which will also help them to respond to the emails or other communication channels properly. The meeting room rentals are a great way for businesses to help their employees in communicating with each other while working remotely or hybrid.
Whether it is just an employee meeting, or you have to pitch to a client, in-person meetings will always be a success. They allow you to stay focused on the agenda and communicate your message clearly.
To explore your options, read TYPES OF MEETING ROOMS YOU CAN RENT AT A VIRTUAL OFFICE IN ATLANTA
Now, host a professional meeting to keep the participants in the right mindset and provide them the environment to be more productive with Nexus 1201, a leading provider of virtual offices in Atlanta.
For more information, move on to the following FAQ section.
Frequently Asked Questions
Why are meeting rooms important?
In the world of remote working, in-person meetings give your business a professional look and provide an environment where the employees can interact to concentrate better on the agenda, and you can get the most out of everyone's time.
What is the difference between a conference room and a meeting room?
The meeting rooms are small in size with only a few attendees. However, the conference rooms are much larger in scale. It can be large rooms to halls depending upon the number of people attending the conference.
What a meeting room should have?
It is important that whenever you rent out a meeting room, it has all the basic facilities and more - you can get it here with Nexus 1201. Our meeting rooms are clean, have sufficient space for sitting, and are fully equipped with high-quality technology to help you deliver your all-important presentations.
How big should a meeting room be?
There is no fixed rule or a definite number, it depends on the requirement of a company. Make sure to have a participant list ready when you contact us to book a meeting room. We will make sure to provide you with a meeting room that can accommodate all your guests.