The modern working space is a shifting, evolving subject with no shortage of opinions, studies, and articles on what's "right." From the Google-inspired open office plans of the early 2000's, to more recent shared coworking spaces filling the market today, one could easily obsess over research, poring through hundreds of think pieces about productivity, communication, and how your office environment can determine your long term success before your first day of business even begins.
The truth is, the most successful space for your business is best determined by you. But let's examine the value of a luxury executive office space, and why it serves you and your business the best.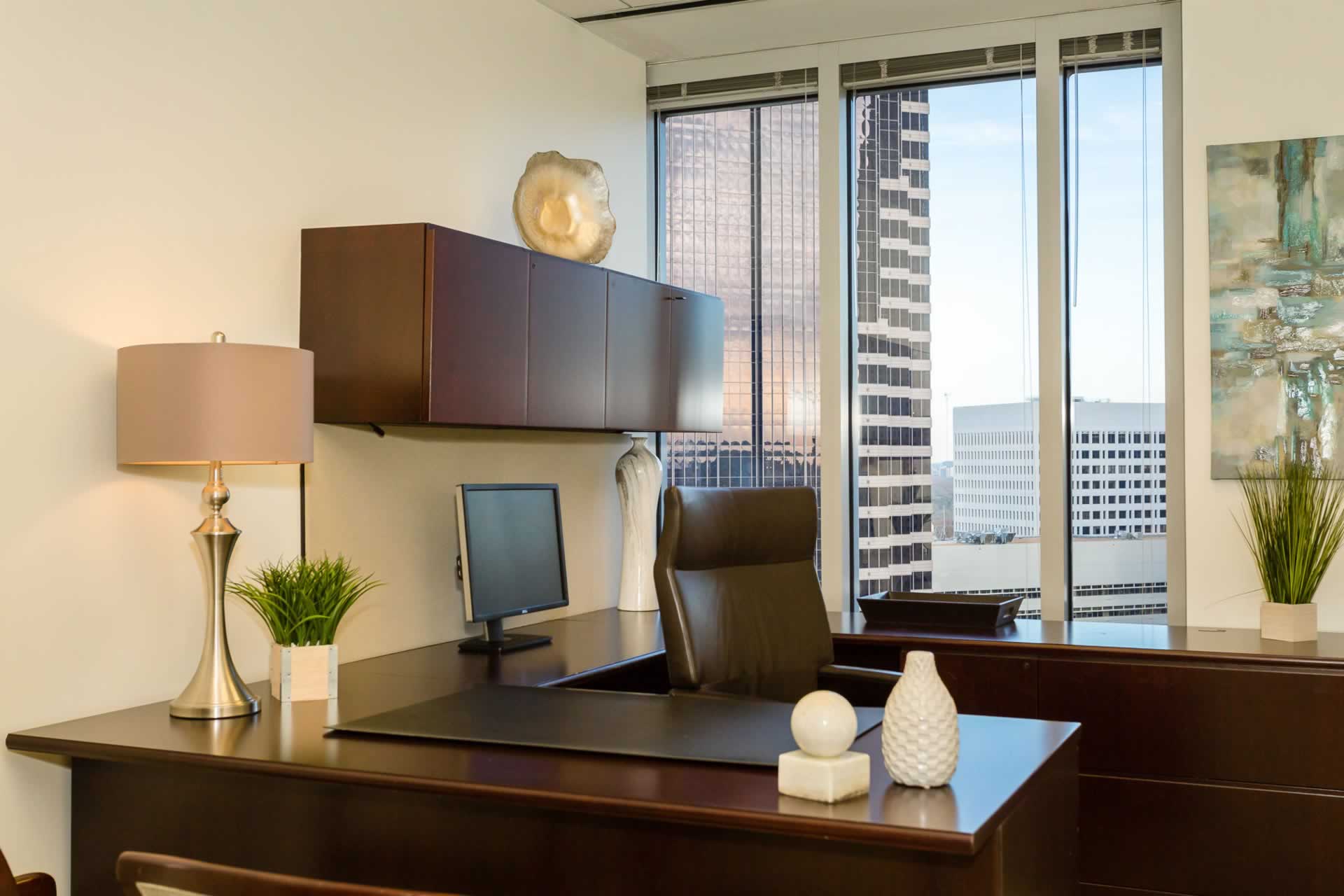 The small business world is booming. According to the Small Business and Entrepreneurship Council, of the 5.6 million employer firms in the US in 2016, 89 percent staffed fewer than 20 workers. Business blogger Scot Duke cites corporate America's dumping of mid-level management teams en mass, and "to survive, most of them, like me, started their own businesses." This new surge of small business owners were seeking executive office space on a smaller scale. Determined to find the classic professional environment they were accustomed to (supported by a history of decades of success), but without the need for an entire floor or building, entrepreneurs brought private luxury offices into high demand.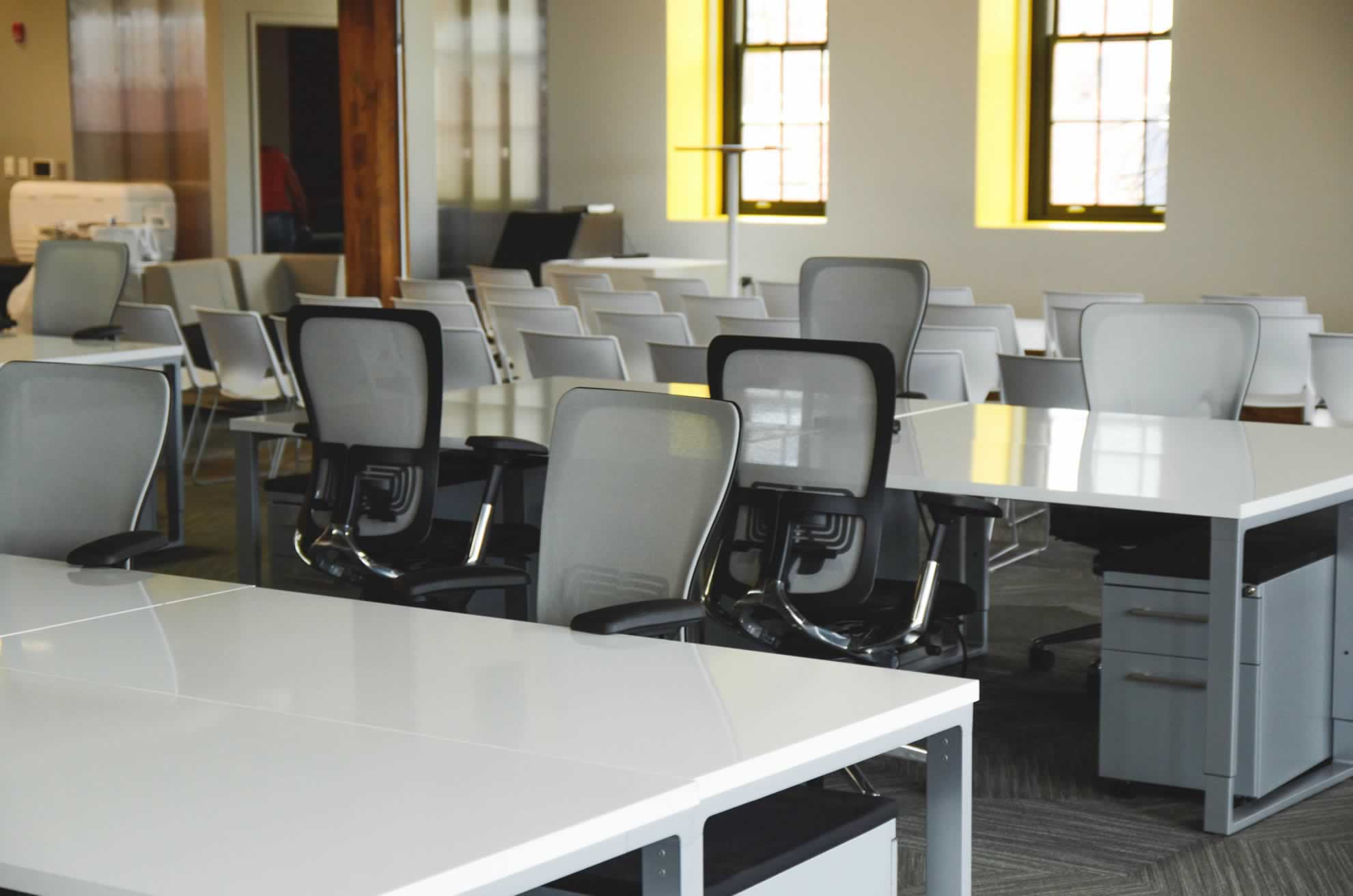 The open office plan has been on the decline for years. Study after study have proven the idea hurts productivity, dehumanizes workers, and are even subtly sexist. While appreciating the fun, free atmosphere they provide, most workers desperately seek out privacy however they can find it, further cementing the idea that people prefer to work in traditional environments centered on a focused atmosphere without distraction.
The luxury executive office space thrives because of this. As a working member (maybe even the only member) of your own small company, the private environment is a hub for your most focused and productive work. Comfortable, professional surroundings keep your mind on track and your output at its best and strongest.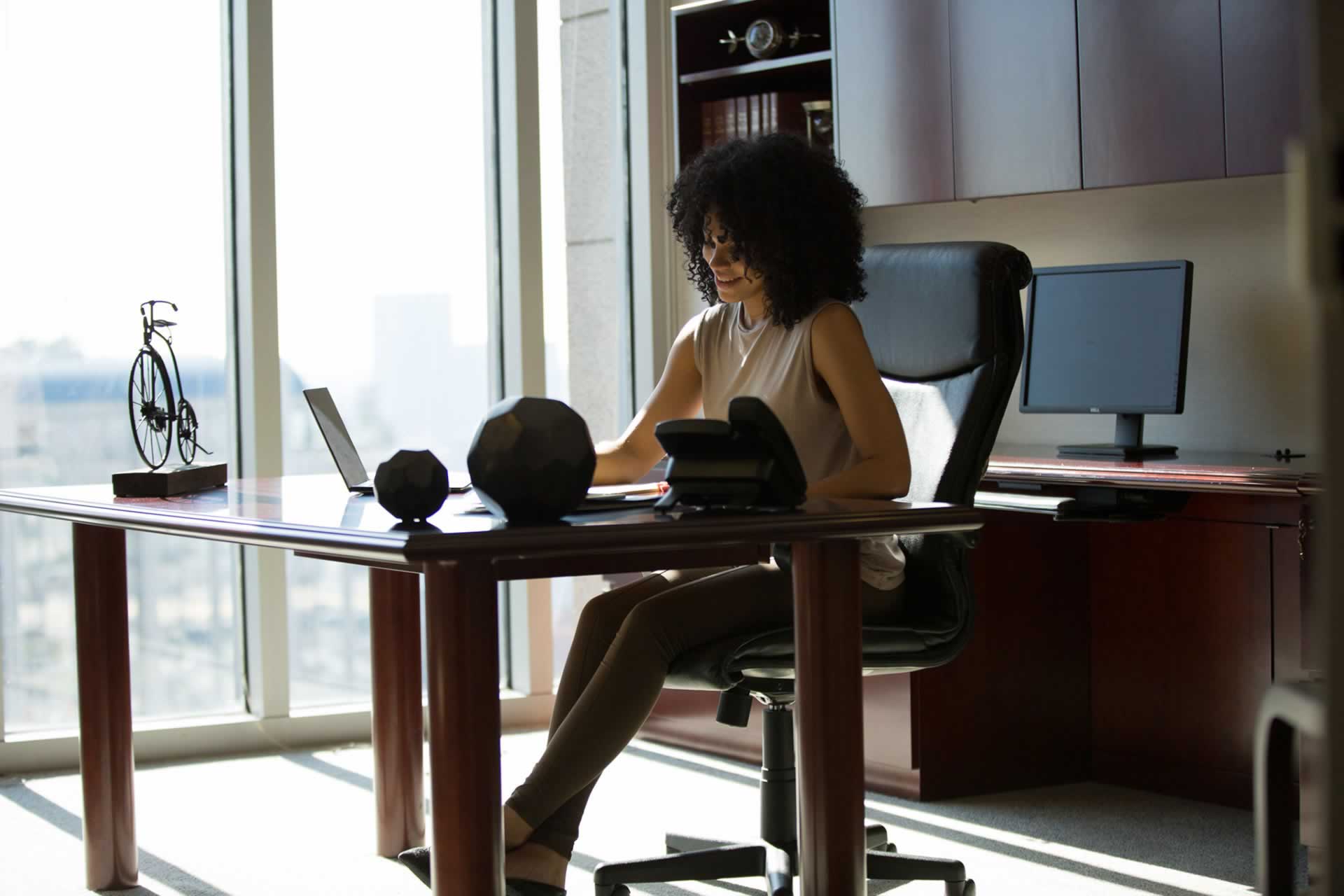 Among the most valuable elements of a private luxury office suite is the management of the space itself. Small business owners only need a limited space, and rarely have the staffing capabilities to hire anyone dedicated to managing that space itself. Fortunately all of this is handled by a third party, with space management and utilities consolidated and included in a single rental cost, minimizing the day-to-day worries of upkeep and maintenance. The well maintained, luxurious offices are a presentational boon to small businesses as well, providing an air of sleek, elite professionalism for potential or existing clients and investors.
This also plays into the incomparable flexibility of renting an executive office space. Leases vary from short to long term, offering more mobility than mortgages for businesses who may wish to size up or change locations after a time. And as Scot Duke suggests, "whenever your business is ready to expand, simply rent another adjoining suite or decamp to a larger office suite."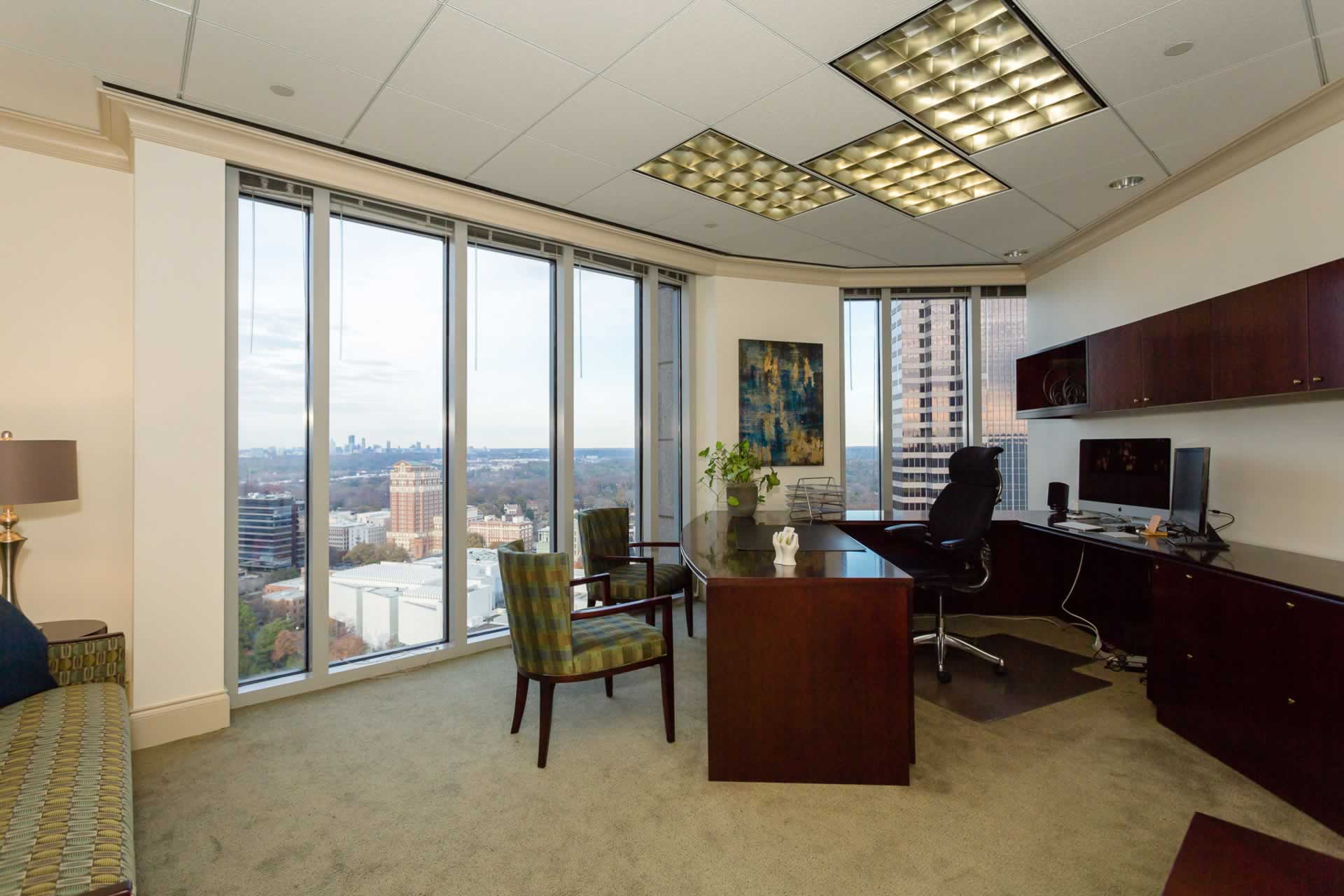 Nexus 1201 offers an environment that is altogether unique and classic. With traditional, tried and true executive offices, we provide a luxurious working atmosphere that allows you to focus on productivity and professionalism, while the mundane and complex tasks of managing your space is left to us. Located in the heart of beautiful midtown Atlanta, just two blocks from the highway, and walking distance to public transit, shops, and restaurants, our luxury executive offices provide not only a productive, professional environment, but an impressive place to bring clients and investors. With all the amenities a professional building affords, including an in-house gym, mail and phone service, coffee and tea, and a remarkable view from the twenty-third floor, Nexus 1201 is the perfect environment for you and your business.